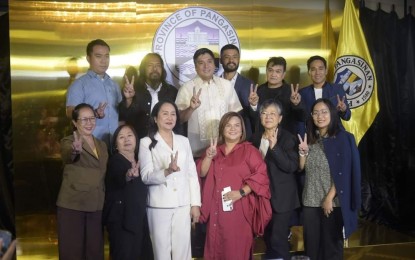 MANILA – Pangasinan's provincial government has ventured into another way of promoting what it can offer to the global market by introducing 10 world-class enterprises through the premier trade show Manila FAME.
On Wednesday, 10 of the province's "cream of the crop" small and medium enterprises (SMEs) showcased their products during a media launch at The Peninsula Manila in Makati City.
The Manila FAME will be held at the World Trade Center on Oct. 19-21.
Arlyn Guico, the prime mover of the provincial government's Project Abound and mother of Pangasinan Governor Ramon Guico III, during the media launch, said 10 entities were chosen from 30 aspirants through an 11-month selection and training process by the Artisan Empowerment Association through the provincial government.
She said they hired creative teams, designers, and developers to bring out the highest potential of the artisans and artists of the province.
"The artisans and artists in the province carry so much potential and just need proper guidance and platform to further hone their craft and further improve their products to world-class standard, which they accomplished in the previous months," she said.
Guico explained that Project Abound was named as such because the artisans use locally sourced materials for their products.
She said the products could give the province a fighting chance to compete in the global fashion and luxury industries and hopefully uplift Pangasinan communities.
"That is why we formed the Artisans Empowerment Association, an initiative dedicated to elevating Pangasinan's SMEs, especially those who specialize in handcrafted creations. The organization will equip budding designers, artisans, and entrepreneurs with capacity-building resources like mentorship and training," she said.
The SMEs chosen to represent the province for a chance to penetrate the global market are Crafter's Joy, Cawayan, Rach, Welab, which are into the production of luxurious fashion bags; ALMA, Ilo, Erastus, Blades, B6 (Blessed Six) that are into architectural lamps, home crafts, reinventive furniture, metal craft, and shoes, respectively; and artist Herwin Buccat.
Crafter's Joy, an SME from Basista town, transforms corn husks, which are abundant in the town, into bags and other crafts.
Cawayan's products are made from buri, a variety of palm that is available in Bolinao town. The products are handmade by communities in Santiago Island, Bolinao.
Rach, based in Aguilar town, specializes in crafting luxurious bags from exquisite natural resources that are both environment-friendly and ethically sourced.
Welab or the Women Empowerment and Livelihood Association of Binalonan make bags from upcycled sacks. It promotes not just sustainable fashion but also women empowerment as it provides women in the community an opportunity to be economically independent.
Alma started as a family business but is now expanding into the community in Pozorrubio town where they make architectural lamps from bamboo.
Ilo is a group of artisans from the town of Laoac, which is known for craftsmanship. It creates traditional crafts with modern designs.
Erastus, from the town of Sto. Tomas, merges functionality with aesthetics in the furniture that it makes.
Blades consists of metal craft artisans who create knives and swords, as well as other accessories that are both products of artistry and mastery in metal craftsmanship.
Blessed Six or B6 is run by young shoemakers from Binalonan town who make fashionable shoes and other footwear using both traditional and innovative designs that are runway-worthy.
Herwin Buccat is a painter from Bolinao town whose works are mostly inspired by the landscapes of his town. His artworks are alive in his use of colors and textures.
Rosemarie Oamil, a member of Project Abound and an industry expert, said the 10 SMEs and their products are well prepared and are the first-ever delegation of Pangasinan to the Manila FAME.
"They have come a long way since then. Treasures are abundant and within the reach of the backyard industries of Pangasinenses. Through the training conducted, we have seen a glimpse of how much they needed to be guided and I experienced much potential in the treasure in the people and communities and families that come together perfectly. The order of business was envisioned to bring them to the next level, expose them to international competition and exhibitions," Oamil said.
Cawayan owner Precious Cayaon, in an interview, said the experience was overwhelming, considering that they have just begun their business promotion locally.
She said with the support of the Abound team, they were able to come up with new designs and quality that qualify internationally, and even become a part of Manila FAME, which is their dream.
"We had coaching and training. We are very happy to be part of this," she said.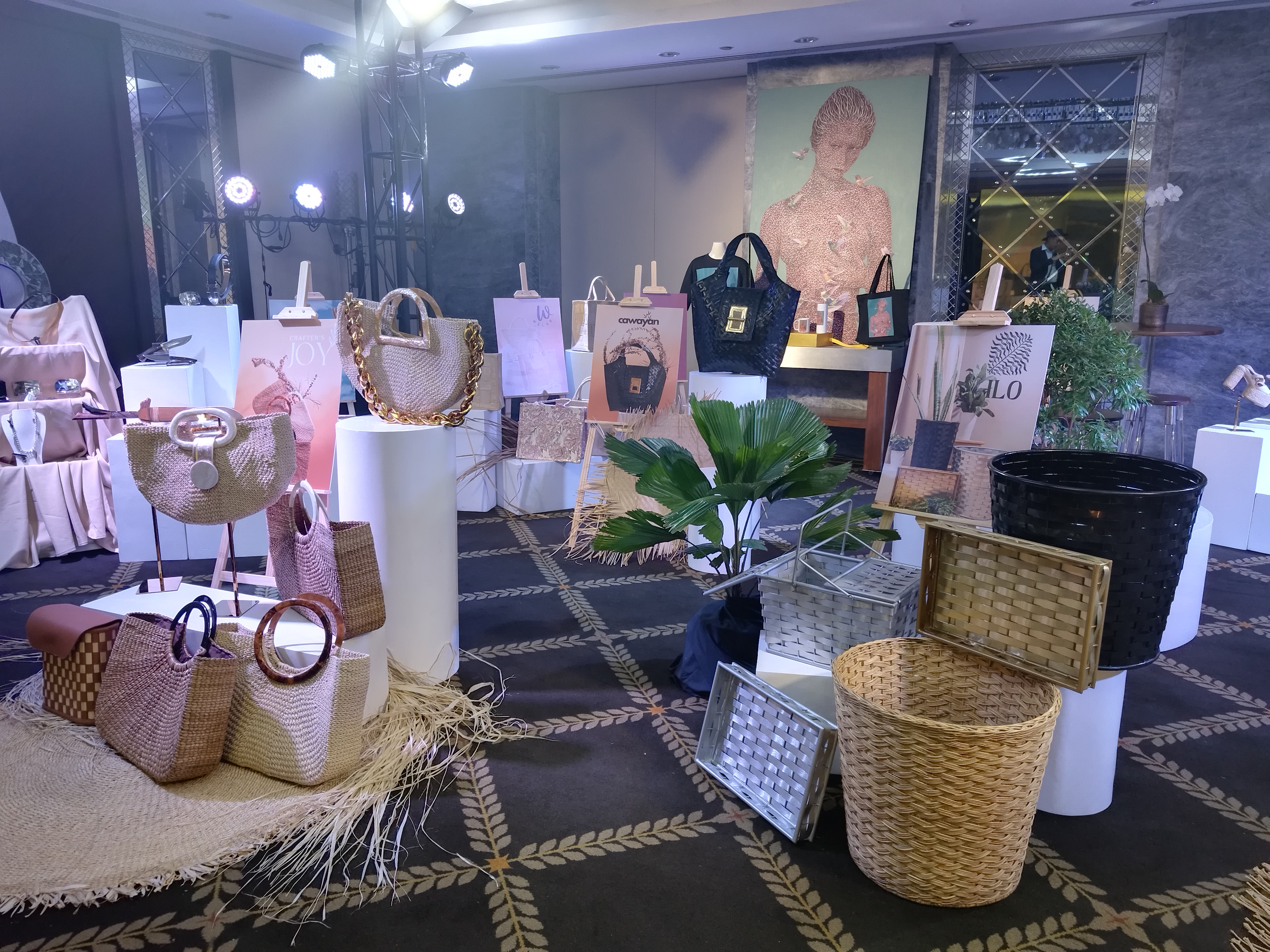 The provincial office of the Department of Trade and Industry commended the efforts of the provincial government and expressed continuous support to the SME participants in the major trade show.
Pangasinan Governor Ramon Guico III said the provincial government is also looking forward to trade agreements with other provinces from other countries as another avenue to promote Pangasinan's artisans.
"As a Pangasinense myself, I have always admired the spirit of my kababayans. They are not only the warmest and most dedicated people I know but they have been also the most resourceful and creative. That is why my administration has been working hard to provide them with the means to realize their goals and improve their lives by bolstering their livelihood with ongoing and future developments that support the province's economic expansion," he said.
He clarified that the province is not abandoning the products that it is known for, such as salt, which is where the province's name was derived.
"We have to transcend beyond the salt products," he said.
Guico also pledged 100 percent support for micro, small, and medium enterprises (MSMEs) because they play an inclusive economic role in the province and are critical to meeting the national objective of generating employment, reducing poverty, and discouraging rural-urban migration.
"This is our time to be part of the international stage. We hope to encourage more local government units to invest in their own MSMEs too," he added. (PNA)