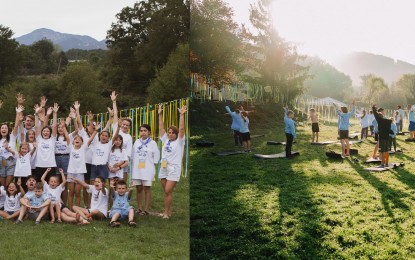 MANILA – Filipinos have a unique ability to emphasize the significance of helping others, viewing it as not only a cultural trait but also a fundamental aspect of religious beliefs.
This is what Brice Espino believes in and displays every time he reaches out to nations to support children who lost their parents due to the full-scale invasion of Ukraine.
Espino, 33, is the Global CEO of Children of Heroes Charity Fund (CoH) and the only Filipino officer of the organization which was established for the families of fallen Ukrainian soldiers, children and families of civilians.
Charity embedded in Filipino culture
"For me, the inclination of Filipinos toward charity and their willingness to help others can be attributed to the deeply embedded cultural values within our society. Our culture places great importance on hospitality, warmth, and the act of giving, and these principles are instilled from a young age, primarily through our strong family-centric traditions," Espino told Philippine News Agency (PNA).
"It's remarkable to witness that every time I'm in the Philippines, I encounter a community that is exceptionally open and caring," he said.
Being the only Filipino officer of CoH, Espino wants to make sure that the Philippines is well-represented in everything he does, especially in terms of advocating for and helping people who are robbed of their freedom in the 21st century.
"This combination of cultural values and religious teachings fosters a natural inclination among Filipinos to extend a helping hand to those in need. We've done this in the past, welcoming displaced individuals such as Jews during the Second World War and those who fled during the Vietnam War, so it's not a new concept for us," he added.
Established in April 2022, the CoH provides psychological support, medical assistance, monetary allowance, gifts on holidays and education to around 6,000 Ukrainian children who were affected by the war.
Espino noted that 87 percent of the children lost their fathers; 6 percent lost their moms; and 7 percent lost both their parents. These children are ages one to 18 years old.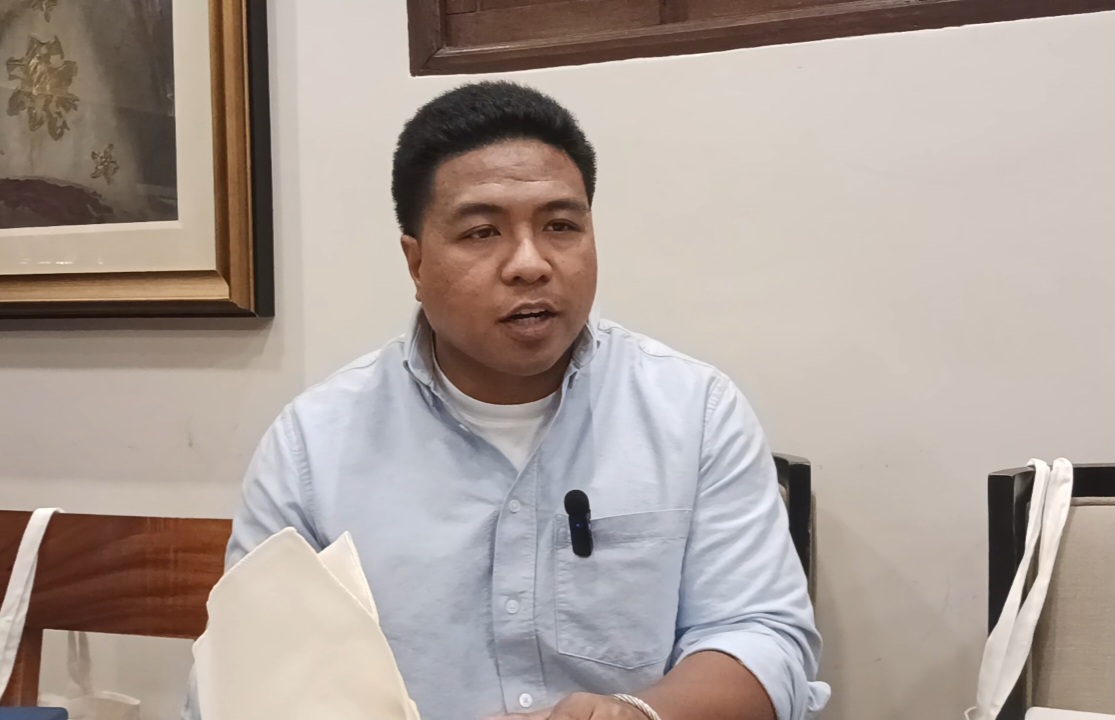 They are supported in everything they need until they are 18 years old.
As of July 2023, around 4,718 children have received primary financial assistance; 5,083 families received and continue to receive psychological support; 2,356 children have received food packages; 1,427 families received legal support; and 1,004 children received a computer or tablet for remote learning opportunities.
Counseling and mentorship are provided for the children who are over 18 years old.
By 2023, the children are expected to grow from 6,000 to 8000 or 10, 000. If their number grows at an increasing rate, the organization needs USD1 billion to support all of them in 20 years.
"As global CEO, I want to make sure that our brand is going internationally, Ukraine needs ambassadors outside of the Ukrainians to ensure that everybody is listening, and that we build the brand in the United States and Europe," Espino said.
The CoH raises funds through a mixture of digital marketing, fundraising through the website, cryptocurrency, tapping corporations outside Ukraine, and reaching out to high-network individuals worldwide.
About 90 percent of its money is used to help all the children enlisted in the fund and only 10 percent for operational expenses.
In its first year, the organization raised USD1.7 million and currently has USD5 million. It aims to be transparent to all of the donors by listing all the donations, expenses and reports on its website for quick access.
"Our website has been hacked by Russians multiple times, trying to stop donations, trying to push us down. It was not done to individuals, it was done to multiple organizations," Espino said.
"We make sure, we're not taking money from oligarchs to the Russian Federation, all the money that we raised has been through people who want to donate and support the cause and it's always to protect the integrity of the organization," he added.
He noted that most of the donations they receive come from the United States, the United Kingdom, Ukraine, France and Germany.

Awareness needed
Espino said Filipinos could help the CoH beneficiaries in other ways apart from sending monetary donations.
"If it's not money, just stand by the cause, because nobody's talking about it, it's difficult to remember that this is happening because there are so many distractions beyond this," he said.
"Even a share or a simple mention of this helps because it reminds people that this is a reality happening in the 21st century. In an era where we have phones, video cameras on our phones and internet that is so fast and social networks, a war is brewing and it's impacting people, it could be people like you and me."
He added that a unified effort must be made to keep the Ukrainian culture and the identity of the Ukrainian people from being wiped out. (PNA)