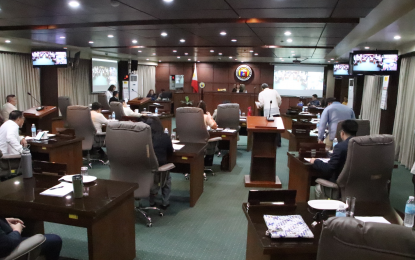 CAGAYAN DE ORO CITY – The local government here is planning to launch a cashless payment system in public markets through quick response (QR) codes.
In a statement Tuesday, Bangko Sentral ng Pilipinas (BSP) Area Director Olegario Magahin Jr. said they conducted a technical briefing on the Paleng-QR Ph program to Mayor Rolando Uy last April as part of the national government's efforts to promote digital payments to local governments across the country.
"Here in Cagayan de Oro, we've taken 'mini-steps' (to promote the Paleng-QR Ph program). We would like to thank the city council's trade and commerce committee for taking the initiative (to champion the program) and the various stakeholders that participated in the consultations," he said.
Magahin said the Cogon United Market Vendors Association and the Cagayan de Oro Chamber of Commerce and Industry Foundation, Inc. (Oro Chamber) joined the consultations.
"The DICT-10 (Department of Information Communications and Technology regional office) promised to provide free Wi-Fi connectivity to the Cogon, Carmen and Bulua public markets once we launch the Paleng-QR Ph program," he said.
Magahin said they support the city government's move to initially launch the program to public markets before expanding its implementation to other sectors, including the local mass transport.
"We support this calibrated approach rather than a one-time, big-time approach in implementing the program," he added.
The QR Ph is an initiative of the BSP and the payments industry to have a national QR code standard for digital payments.
It aims to promote the use of QR codes in digital payments even between different banks or wallet providers, to make such transactions interoperable and convenient for both merchants and consumers.
Meanwhile, the City Council moved to defer the passage of Ordinance 2023-283 establishing the Paleng-QR Ph Plus program in the city, citing some reservations.
Vice Mayor Jocelyn Rodriguez cited the urgency to explain and promote the Paleng QR PH Plus program to the public preferably in the local language. (PNA)