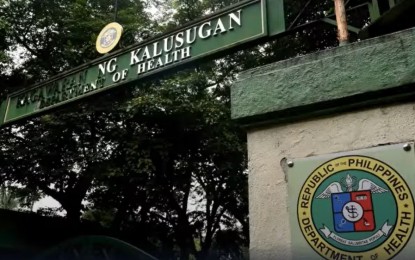 MANILA – The Department of Health on Thursday said the number of new coronavirus disease 2019 (Covid-19) cases nationwide is plateauing in the past four weeks.
"As of Oct. 23, 2023, Covid-19 cases at the national level are plateauing and have not observed marked increases or decreases in reported cases," the DOH told the Philippine News Agency.
"The national seven-day moving average per week over the past four weeks has ranged from 164 to 187 cases."
The DOH Covid-19 tracker's latest data show that 152 new infections were logged on Oct. 25, bringing the total tally of cases to 4,119,152 with 2,912 active cases.
The number of recovered cases has reached 4,049,506 while the death toll has hit 66,734.
As of Oct. 25, the top regions with the most number of cases are the National Capital Region (1,318,992); Calabarzon (735,178); Central Luzon (406,343); Western Visayas (222,624); and Central Visayas (211,246).
The top cities or provinces with the most number of cases include Quezon City (277,593); Cavite (244,743), Laguna (182,812), City of Manila (164,940); and Rizal (160,697).
"The DOH still recommends the public to continue adhering to our layers of protection such as wearing face masks, isolating when sick, and ensuring good airflow. These layers of protection are also effective not only against Covid-19 but also from other infectious diseases," the agency said. (PNA)