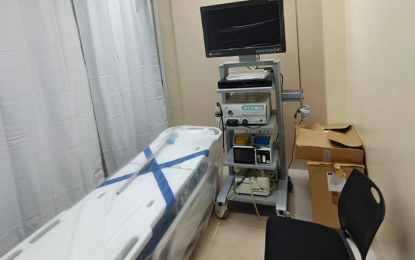 MANILA – A lawmaker on Wednesday proposed the creation of a joint committee from the Senate and the House of Representatives to find a targeted solution to the country's ailing health care system.
In filing House Resolution 1436, Marikina Rep. Stella Quimbo said a joint congressional committee on health systems should be convened to conduct a thorough review, assessment, and evaluation of the performance of the offices involved in providing access and financing of health care and would serve as the first step toward a potential overhaul of the system.
Quimbo said the current state of the Philippine health care system is characterized by "poor health outcomes, lack of access to quality care, and inefficient allocation of resources."
The proposed committee shall be composed of five senators and five representatives and will be co-chaired by the respective chairpersons of the Senate Committee on Health and Demography and the House Committee on Health.
Quimbo said current trends show that four out of 10 registered deaths occur outside the care of a medical professional and that almost 93 percent of Filipinos choose to self-medicate instead of seeking professional help when they are sick.
She also pointed out that despite a significant surplus in the resources of the Philippine Health Insurance Corp., members consistently complained of disproportionate amounts in reimbursements in hospitalization costs and failure to pay or long delays in payments.
"Despite its noble intent, PhilHealth is yet to meet its targets," she said. "Almost half of patients covered by PhilHealth pay for their medical expenses out-of-pocket and that any reimbursements by PhilHealth are insufficient to cover hospital expenses."
Quimbo emphasized the need to come up with a timelier approach to the current and quickly evolving health care situation.
In addition to expanding access and financing, she said efforts should also be stepped up in data collection and health information sharing systems, which she deemed to be crucial in health care delivery.
"There is a pressing need for an organized and contemporary approach to address the evolving challenges faced by the health care sector, particularly in light of the current times," Quimbo said. (PNA)