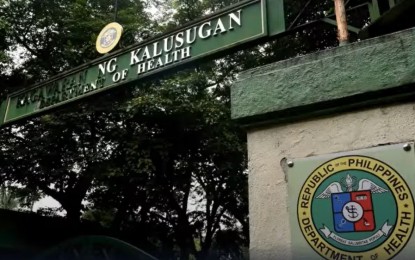 MANILA – The Department of Health (DOH) on Wednesday said it has released a total of PHP50.56 billion health emergency allowance (HEA) to health care workers (HCWs) as of Nov. 3, 2023.
In a statement, the DOH noted that the amount include a PHP4-billion increase due to the recent allotment from the Department of Budget and Management.
The funds have been allocated to the Center for Health Development (CHD), DOH hospitals, treatment and rehabilitation centers, and other attached agencies.
"Out of the allocated funds, 90.07 percent or PHP45,532,813,132.35, has been released to the health workers. During this period, a total of 6,789,044 claims have been processed," the agency said.
For the calendar year 2021 to 2023, the DOH's remaining arrears amounts to PHP 62.2 billion.
The Republic Act No. 11712 or the Public Health
Emergency Benefits and Allowance for Health Care Workers Act, establishes the provision of HEA to eligible HCWs and non-HCWs during the Covid-19 pandemic.
The DOH is continuously disbursing the benefits and allowances of health care workers in both the public and private sector.
It encourages all health facilities to coordinate with their respective CHDs in submitting the required documents – memorandum of agreement, liquidation reports and requirements for disbursements – to ensure the timely release of HEA to eligible HCWs and non-HCWs. (PNA)