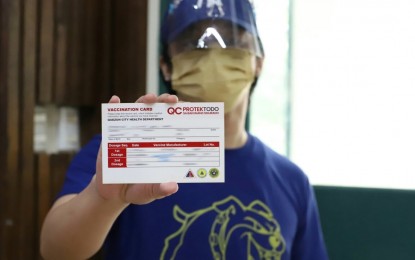 MANILA – The Department of Health (DOH) on Tuesday said it is verifying the alleged leak of the country's Covid-19 vaccination data stored in the World Health Organization (WHO).
In a statement, the DOH confirmed that it had received reports that such data was compromised and leaked.
"The DOH is currently in close coordination with WHO and the Department of Information and Communications Technology (DICT) to ascertain the veracity of this report, as well as to determine the extent of any possible data breaches and the appropriate interventions, should there be any," it said.
The agency vowed to release more information on the matter as soon as it becomes available.
It also assured the public of measures to ensure data privacy and steps taken to reinforce the security of DOH-managed data systems.
"In light of the recent hacking incidents and data breaches, the DOH calls on the public to remain vigilant and to take steps to secure their digital information," it said. (PNA)