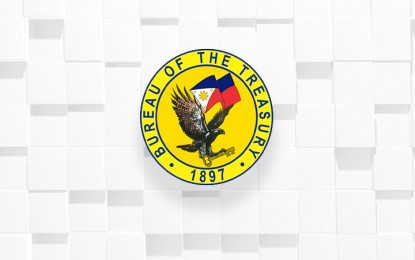 MANILA – The Bureau of the Treasury (BTr) said the national government (NG) aims to raise at least PHP10 billion from the domestic bond market through the issuance of the country's maiden offering of Philippine peso-denominated Tokenized Treasury Bonds (TTBs).
In a statement on Thursday, the BTr said the TTBs, which are one-year fixed-rate government securities that pay semi-annual coupons, would be launched and offered to Qualified Institutional Buyers (QIBs) on Nov. 20.
The issue date is scheduled for Nov. 22.
The TTBs will be made available to eligible investors in minimum denominations of PHP10 million and in increments of PHP1 million thereafter, similar to conventional government securities offers.
The bonds will be issued in the form of digital tokens, which will be maintained in the BTr's Distributed Ledger Technology (DLT) Registry.
The BTr will implement a dual registry structure, with the DLT Registry running in parallel with the National Registry of Scripless Securities (NRoSS), with the NRoSS serving as the primary registry.
The maiden issuance of TTBs aims to provide the proof of concept for the wider use of DLT in the government bond market.
"This proof of concept will serve as the starting point of the NG's broader agenda of democratizing investment through digital technology, significantly reducing settlement risk and friction costs, ultimately leading to a financially inclusive local bond market," the BTr said.
The book-building exercise for the TTBs will start at 9 a.m. on Nov. 20.
Interested QIBs shall submit their bids no later than 12:30 p.m. on the same day via the submission of Firm Commitment Letters to the Issue Managers, namely the Land Bank of the Philippines and Development Bank of the Philippines.
Notice of awards will be provided no later than 2 p.m. on the same day. (PNA)