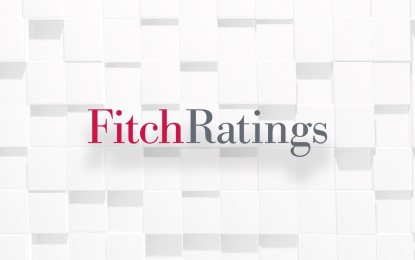 MANILA – Business leaders here said that the reaffirmation of the Philippines' "BBB" rating by American credit rating agency Fitch, which effectively kept its "stable" outlook for the country, is a testament to the incumbent administration's effective fiscal management coupled with solid economic fundamentals.
In an interview on Thursday, Francis Chua, chairman emeritus of the Philippine Chamber of Commerce and Industry (PCCI), noted that while a credit rating upgrade remains elusive, the stable rating "is still a victory" for the country because the world's major economies have not been faring so well recently.
"We have to put this in the proper context. Many developed countries have been going down (their economies). In spite of this, we (the Philippines) are still seen internationally as having a stable economy. I think the President (Ferdinand R. Marcos, Jr.) and his economic team deserve a lot of credit for this," he told the Philippine News Agency.
Across-the-globe confidence dampeners such as the Russia-Ukraine war, production cuts by the Organization of Oil Producing and Exporting Countries (OPEC), and more recently, the Israel-Hamas conflict, have reportedly sent jitters across world markets.
As evidence, the European Union's (EU) executive arm cut its 2023 growth forecast for the 20 countries using the euro to 0.6 percent from 0.8 percent after high inflation, rising interest rates and weak external demand took a heavier toll than earlier projected.
In contrast, Fitch forecasts the Philippines' real gross domestic product to grow above 6.0 percent over the medium term, supported by large infrastructure investments as well as trade and investment reforms.
The PCCI stalwart, however, pointed out that the output of local industries and even the agricultural sector has been flat, and this is an area that demands the attention of both economic managers and the business sector.
Chua, also the chairman of BA Securities, said enhancing the country's productivity is the key to raising its standing among nations.
For his part, Jesus Varela, director general of the International Chamber of Commerce (ICC), said the Philippines' renewed relationship with the United States and other leading economies under the incumbent administration is partly behind rating agencies' encouraging reports.
He added that aside from revitalized bonds with traditional allies, the Philippines also enjoys "good technical numbers," which signals to investors and creditors alike that the country is poised for growth.
"Unlike previous administrations that always worked for the condonation of foreign loans, the current administration has shown that it will honor the country's obligations. It shows confidence… it's a good sign. It tells investors that their money is safe in the Philippines," said Varela.
Meanwhile, Jeng Calma, head of operations at A&A Securities, said that the positive signal from Fitch Ratings has yet to buoy the local financial and capital markets.
She noted that despite the release of reports this week showing good earnings by blue chip companies, the stock market has only managed a muted growth.
"I think investors are still awaiting more good economic news to trigger renewed bullishness," said Calma. (PNA)