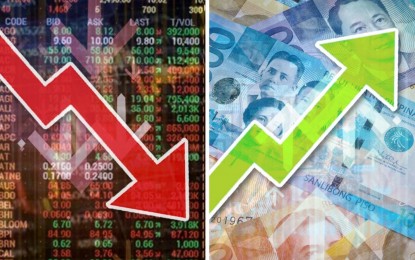 MANILA – Local shares closed the trading weak while peso finished strong on Monday.
After climbing the 6,200-mark last week, the Philippine Stock Exchange index (PSEi) fell to 6,183.63, shedding 28.26 points, with All Shares also down by 19.45 points to 3,305.32.
"Amid a lack of a strong positive catalyst, the local bourse declined," Philstock Financials, Inc. assistant research manager Claire Alviar said.
Alviar said SM Investment Corporation's 3.04 percent drop in this day's trading exerted additional pressure on the market.
"Despite the market's decline, the service and property sectors managed to buck the trend, advancing by 0.42 percent and 0.07 percent, respectively," she added.
Net market value turnover for the day stood at PHP3.33 billion.
Majority or 119 of the index members were losers, 66 were gainers while 42 issues remained unchanged.
Meanwhile, for two consecutive trading days, the peso finished strong at 55.55 to a US dollar.
It gained by 0.12 from Friday's finish of 55.67 to the greenback.
The local currency opened the day strong at 55.54, and traded between 55.45 and 55.56.
The weighted average level for the day stood at 55.49.
Volume of trade increased to USD1.51 billion from USD1.18 billion last week. (PNA)