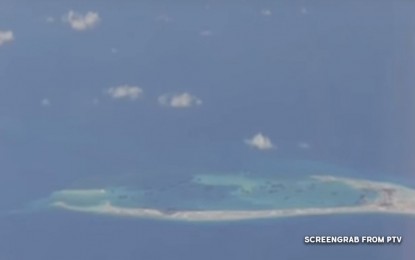 MANILA – The Armed Forces of the Philippines and the United States Indo-Pacific Command (USINDOPACOM) have begun joint exercises in the West Philippine Sea (WPS), President Ferdinand R. Marcos Jr. said on Tuesday.
"Today marks the beginning of joint maritime and air patrols— a collaborative effort between the Armed Forces of the Philippines and the United States Indo-Pacific Command in the West Philippine Sea," Marcos said in an X post.
The President added that the joint maritime and air patrols were part of the series of events agreed upon by the Mutual Defense Board - Security Engagement Board (MDB-SEB) of both nations.
The MDB-SEB is a framework for security and cooperation to provide an opportunity for PH and the US to exchange views on security concerns and plan the range of military activities they will conduct in the following year, including the Balikatan exercises held annually.
The joint exercises will continue until Nov. 23, Marcos said.
Marcos said the three-day joint activity seeks to enhance the interoperability of both countries' military forces.
"This significant initiative is a testament to our commitment to bolster the interoperability of our military forces in conducting maritime and air patrols," he said.
"Through collaborative efforts, we aim to enhance regional security and foster a seamless partnership with the United States in safeguarding our shared interests," Marcos added.
Marcos expressed confidence that the collaboration between the two countries will contribute to "a more secure and stable environment for our people."
Marcos went to the US INDOPACOM headquarters during his visit to Honolulu, Hawaii, and was briefed on the regional situation and security objectives of the US and the Philippines.
In a media interview after his visit to the US INDOPACOM headquarters, Marcos said the two countries were in the process of assessing how they could improve capabilities and coordination in multiple spheres encompassing military, political, and economic.
Meanwhile, the AFP said the activity would cover Batanes and the WPS.
"The activity will commence in the vicinity of Batanes and will end in the WPS. It will involve three Navy vessels, two FA-50PH, and one A-29B 'Super Tucano' from the side of the AFP while the US will send in one littoral combat ship and one P8-A," AFP public affairs office chief Col. Xerxes Trinidad said in a statement.
Trinidad said the activity pursues Philippine-US principles based on a rules-based international order.
"It demonstrates the AFP and USINDOPACOM's (United States Indo-Pacific Command) commitment to a free and open Indo-Pacific Region," he added. (with report from Priam Nepomuceno/PNA)