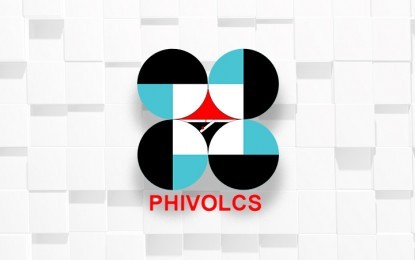 MANILA – Philippine Institute of Volcanology and Seismology (Phivolcs) Director Teresito Bacolcol on Tuesday reiterated his call for the public to always be prepared for strong earthquakes, as these "will be experienced from time to time."
His pronouncement came following the magnitude 6.8 quake off the coast of Davao Occidental last November 17, which has generated 113 aftershocks with magnitudes ranging from 1.4 to 4.9 as of 1 p.m. Tuesday.
"We are part of the Pacific Ring of Fire, and whether we like it or not, we will experience strong earthquakes from time to time, so we really have to prepare," Bacolcol said at the Bagong Pilipinas public briefing.
The movement of the Cotabato Trench has caused the earthquake, Bacolcol said, adding that aftershocks could continue for several days or weeks, with magnitudes and frequencies decreasing.
The strongest earthquake along the Cotabato Trench was the magnitude 8.1 tremor that happened on August 17, 1976, and which produced a tsunami as high as nine meters, according to the Phivolcs chief.
He noted that the tsunami waves arrived within two to five minutes after the main shock, thus the people were unable to prepare, and resulted to around 8,000 casualties.
Bacolcol also pointed out the need to make structures resilient.
"Ang lindol naman po ay hindi nakakamatay (earthquakes don't claim lives). It is the collapse of man-made structures that may claim lives," he stressed. "When you build a house, we should follow the minimum engineering standards and if necessary, it should be retrofitted to make it earthquake-resilient."
The Phivolcs chief added that there are engineering techniques to lessen the impact of liquefaction hazards, such as soil compaction, ground piling, and deep footings, among others.
"For those who might notice huge fissures, it is best to consult with their municipal or city engineers so they could seek advice on how to strengthen their houses," Bacolcol said. (PNA)