GLIMPSES & GAZES
By Severino C. Samonte
Reminiscing on the book 'Behind the Red Pen'
January 19, 2023, 1:59 pm
A couple of days before the 2022 Christmas week, I received through Grab Express delivery a copy of the book titled "Behind the Red Pen: My Adventures with FVR" sent as a gift by its author, Jojo T. Terencio, a former colleague at the Presidential News Desk (PND) of the Office of the Press Secretary in Malacañang.
Of course, "FVR" refers to the well-known acronym or initials of former President Fidel V. Ramos and the book, consisting of 212 pages, takes the readers back to some of the key events and personalities during his six-year presidency from June 30, 1992 to June 30, 1998.
The book carried a 15-paragraph foreword by Ramos himself as it was written and published by Terencio before FVR's death on July 31, 2022 at age 94.
Here is what Ramos said about the author: "Jojo Terencio, my close-in writer from 1992 to 1998, decided to write this book Behind the Red Pen to capture some of the most memorable moments of my presidency as he has witnessed."
I am very thankful to Jojo for giving me a copy of his book and remembering me after almost three decades since our last personal meeting at the PND midway through the Ramos presidential term in 1996. The PND, which used to be located at the old Kalayaan Hall, is now located at the New Executive Building of Malacañang.
Following is the autograph Jojo wrote on the book for me: "To my former editor at the Presidential News Desk (PND), Mr. Severino Samonte (Ka Vering). With my gratitude and thanks. Mabuhay po Kayo!"
Jojo has over 30 years of experience as a communications practitioner. A Journalism graduate from the University of Santo Tomas, he started his career as part of the Presidential Press Staff (PPS).
He was a junior reporter during the term of former President Corazon C. Aquino and rose from the ranks to become the close-in writer for President Ramos from June 30, 1992 until June 30, 1998.
He also had the privilege to cover partly the terms of former Presidents Joseph E. Estrada and Gloria Macapagal-Arroyo before leaving the government service to join the private sector as a public relations and corporate communications practitioner.
In mid-2019, he decided to venture into book writing. He said his first book's title "Behind the Red Pen" gets its inspiration from "FVR's ubiquitous Paper Mate red flair pens which he used since his military days to issue handwritten memoranda, marginal notes and instructions to concerned government officials and staff."
Through the book, which I very much enjoyed reading, Jojo made me recall my own stay at the PND as executive editor from May 10, 1993 to June 30, 1996, during which I saw FVR's workaholic habits.
He would scrutinize our daily press releases about the presidential activities as well as project proposals presented to him by his advisers to make sure that they conformed with what he used to call as Completed Staff Work (CSW). When he had corrections, observations or suggestions, he would use a red pen in writing marginal notes.
What I admired most about FVR was his trait of not blaming any person/s or group/s for perplexing problems or situations. He would just work and work to find solutions for such problems.
Every now and then, FVR would send a number of official documents to the PND/OPS with handwriting in red ink: "To the Press Secretary: For Press Release." If what he considered as an important story did not come out in the newspapers the following day, he would promptly send us a directive in red handwriting: "Re-angle or Re-issue."
There were also times when we would receive copies of documents asking certain heads of government departments, bureaus and agencies to reply, explain or clarify as soon as possible an issue raised in such documents.
Jojo's book also made me recall how I happened to be an initially reluctant staff member of the PND in May 1993. I was the executive editor of the Philippine News Agency (PNA) when Press Secretary Rodolfo T. Reyes plucked me from my mother agency to help then Assistant Press Secretary and News and Information Bureau (NIB) Director German C. Galian supervise the daily operations of the newly-created PND, a spinoff from the existing Presidential Press Staff (PPS).
When Reyes suddenly resigned a few weeks later because of a disagreement with another ranking Palace official, I asked then incoming Press Secretary Jesus C. Sison to let me return to my mother agency. He told me to stay at PND.
In June 1996, President Ramos appointed a new head of the OPS, Press Secretary Hector R.R. Villanueva, and named Sison as the new chairman of the Movie Television Review and Classification Board (MTRCB). Instead of leaving me at the PND, Sison told me to return to PNA, where I stayed until I retired in 2003.
In 2005, or two years later, there was a call from then NIB Director Lucita C. Sanchez. She told me I needed to rejoin the PND as executive editor under the administration of President Gloria Macapagal-Arroyo, with former Muntinlupa City Mayor and Congressman Ignacio R. Bunye as press secretary. I stayed at PND for another three years until March 31, 2008.
Altogether, I enjoyed six years of working at the PND under three former press secretaries: Reyes, Sison and Bunye.
Comments
About the Columnist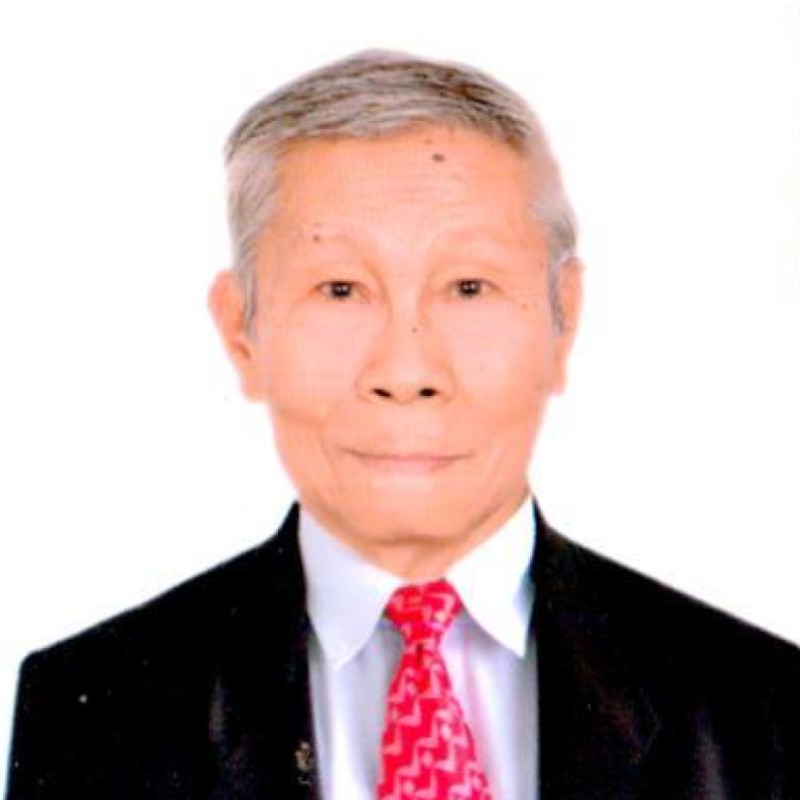 He began his journalistic career by contributing to the Liwayway and Bulaklak magazines in the 1960's. He was the night editor of the Philippine News Service when Martial Law was declared in September 1972. When the Philippine News Agency was organized in March 1973, he was named national news editor because of his news wire service experience.
He retired as executive news editor in 2003. He also served as executive editor of the Malacanang-based Presidential News Desk from 1993 to 1996 and from 2005 to 2008.