FRESH VIEWPOINTS: A NEW PERSPECTIVE
By Brian James Lu
Gov't response to the crisis abroad
October 20, 2023, 9:00 am
The conflict between Israel and Hamas in the Gaza Strip has displaced millions of people, including overseas Filipino workers (OFWs). There are more than 30,000 Filipinos in Israel and 150 in the Gaza Strip. Filipinos in Israel work mostly as caregivers, and they are loved by their employers and considered part of their family. Israel is one of the favorite destinations of Filipinos because they get high salaries, which range from PHP77,340 to more than PHP100,000. This amount is higher than caregivers in Taiwan (PHP35,000), Hong Kong (PHP35,356), and Singapore (PHP 25,000 to PHP32,000).
Overseas Filipinos are at risk in their country of destinations not only from natural calamities but also man-made calamities such as wars. OFWs are deployed in 216 countries—rich and poor countries—in peace and in war. What is significant in Israel is that there are only a few OFWs who want to return to the Philippines. So far, there are less than 50 Filipinos who want to exit Israel, and half of these are students studying Israel's agriculture. Contrast this with 7,000 Thai nationals who want to return to their homeland. There are 70,000 foreign caregivers in Israel.
The Department of Migrant Workers (DMW) and the Department of Foreign Affairs (DFA) acted immediately to evacuate Filipinos at the onset of Hamas' raid in Israel, knowing that the situation would eventually exacerbate due to the extreme violence committed against Israelis. Israel is in a constant state of war due to rockets and the incursions of militants from the Gaza Strip. However, Hamas' violent raids on Israeli communities on Oct. 7 were the bloodiest and ghastliest since they were a deliberate attack on civilians, mostly women and children.
The DMW said that most Filipinos are situated far from the hostilities in its southern areas and that Filipinos feel they have a connection with Israel.
But for those who are directly affected and are displaced by the violence, the Overseas Workers Welfare Administration (OWWA) has offered a reintegration program for returning OFWs from Israel, which includes entrepreneurship and startup capital.
During a radio interview, OWWA Administrator Arnell Ignacio said his office is providing PHP50,000 to returning OFWs from Israel as financial assistance, while the DMW will also provide the same amount.
This is a generous offer from the two government agencies to encourage the OFWs to return home, considering the risks they are facing in Israel.
Overseas Filipinos have always been affected by war. The worst was the Gulf War, when Iraq invaded Kuwait in 1990. There were more than 250,000 OFWs in the Gulf states before the crisis, including 60,000 in Kuwait. These workers were displaced eventually. Thousands opted to go home, but there were more who opted to stay in their host countries. The Philippine economy was affected considering that remittances from Filipinos in the Gulf states reached US$1 billion annually. Thousands of Filipinos going home also increased the number of the unemployed.
Also affected was the country's source of oil, of which 20 percent came from Iraq and Kuwait. Such was the effect of the Gulf War that the then-Aquino administration was hesitant to support the US-led coalition against Iraq.
The Gulf War experience opened the eyes of our government to developing an emergency response in emergency cases. In fact, the Migrant Act of 1996 created an emergency repatriation fund, provided support and repatriation assistance to OFWs, and designated the OWWA as the lead agency in the repatriation of OFWs. To strengthen emergency responses, Philippine embassies and consulates are mandated to adopt the One Country Team Approach in coordinating efforts to respond to crisis situations.
The Covid-19 pandemic saw the implementation of an effective government response. Immediately at the onset of the pandemic, the OWWA executed its Repatriation Assistance Program so that in November 2021, it was able to assist 800,000 OFWs in terms of food provision, quarantine, financial assistance, and transportation to their home regions. The OWWA reported that it was able to utilize PHP13.38 billion for its Covid-19 response.
I presume our government has contingency plans for addressing the Israel-Hamas war. The war may escalate if global leaders are unable to persuade other Arab nations not to support or join Hamas and the Palestine cause. I do hope, however, that peace may reign in that part of the Middle East where the Holy Land is located.
Editor's note: The opinions expressed in the foregoing article are solely the author's and do not reflect the opinions and beliefs of the Philippine News Agency (PNA) or any other office under the Presidential Communications Office.
Comments
About the Columnist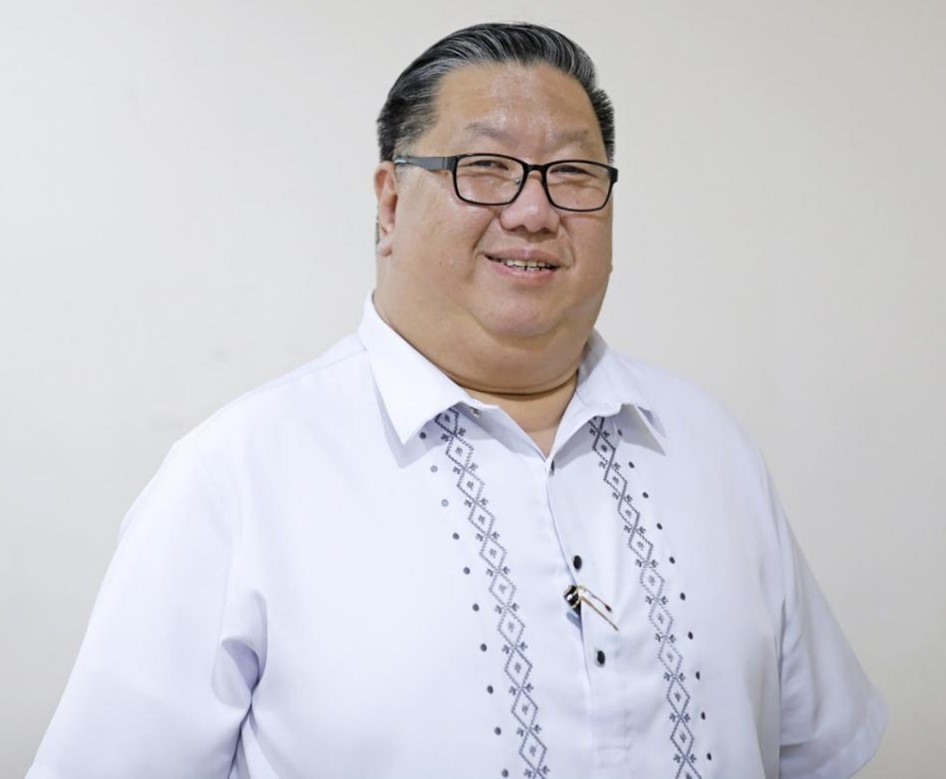 BRIAN JAMES J. LU, MMgt, is an entrepreneur, business adviser, government consultant, and is deeply involve in civil society organizations. He advocates good governance, ethical business practices, and social responsibilities. He is the President of the National Economic Protectionism Association (NEPA) and Chairman of the Foundation for National Development (Fonad). His broad experiences in the private and public sectors give him a unique perspective to advance his advocacies.