OBLIQUE OBSERVATIONS
By Atty. Gilberto Lauengco, J.D.
Math and Agriculture
November 8, 2023, 1:32 pm
"Go down deep enough into anything and you will find mathematics" - Dean Schlicter
On Nov. 7, newly appointed Agriculture Secretary Francisco Tiu Laurel Jr. announced his plan to revive the Bureau of Agricultural Statistics (BAS). He stated that for him "the current database was somewhat incomplete making it difficult to manage domestic production of and demand for agriculture products." Clearly, the new Agriculture Secretary intends to have a math and science driven management style for his term as the head of one of the largest departments in the government. His corporate background has clearly instilled in him the need for data and numbers for planning and implementation.
Like all other lawyers, I used to have a natural aversion to numbers. My running joke was that I became a lawyer to avoid math. As I progressed in my career, a lot of my mentors taught me the importance of numbers in many fields of endeavor. In campaign management, numbers became the key element in many of the political battles I have experienced. In business and project development, everything always began with numbers. Today, numbers and data are the alpha and omega of all my projects. As such, I am always happy when a head of a government agency puts numbers and data at the core of his programs.
The Bureau of Agriculture and Statistics was established in 1987. Its primary task and mandate was to collect, compile, analyze and share agricultural statistics and data. As boring as that may sound, it was one of the most important agencies in the agricultural department. During my stint in the National Food Authority (NFA), we always had close coordination with BAS during planning and during board presentations. Accurate and up to date data on farm production, farm gate price fluctuations, per capita consumption (national demand for rice) and of course the shortfall number (demand less production) were key elements for any policy decision or recommendation by the NFA.
The thorny issue of rice importation numbers required precise data to quell heated arguments over this very sensitive issue. My previous boss always told me that numbers are a good ally in an issue. Having an agency dedicated to numbers inside the department of agriculture greatly helped the agriculture planning officials. When BAS was folded in with the other statistics and numbers agencies into the Philippine Statistics Authority (PSA), the bond between BAS and the other agriculture agencies were weakened.
Numbers have always been an integral part of agriculture. Agriculture is basically the science and practice of cultivating soil, growing crops and raising livestock. At the core of agriculture however is lots of math and data. I guess this is one of the reasons why agriculture is still not a popular choice of career for many young people. Agriculture relies on tons of data such as weather, climate, soil, temperature, production, sunlight and recently agri-tech. On top of that these data must be analyzed and then converted to tables and other analysis tools for consumption of the decision makers. Not only do you need data in agriculture but the planners and said policy makers must be able to read the data. My previous boss in the NFA always told me that reading data is one of the most important skills for a manager.
Other than planning and execution, agricultural data is important for presentations that are needed for approval. Nothing beats having good and solid numbers when agency heads push for their policies and agenda. Also, when faced with inevitable nit pickers, data and numbers are the best weapon or tool to convince them. It is very hard to argue with numbers. Hit your opponents with math.
It is hoped that more of our country's head of agencies turn to math and science in their programs.
This is my oblique observation.
Editor's note: The opinions expressed in the foregoing article are solely the author's and do not reflect the opinions and beliefs of the Philippine News Agency (PNA) or any other office under the Presidential Communications Office.
Comments
About the Columnist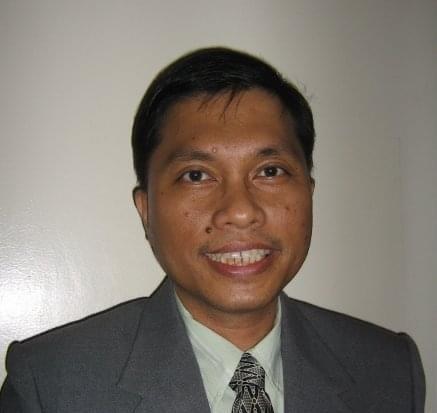 ATTY. GILBERTO LAUENGCO, J.D. is a lawyer, educator, political strategist, government consultant, Lego enthusiast, and the director of CAER Think Tank. He is a Former Vice Chairman of MECO, Special Assistant of NFA and City Administrator among others. His broad experience has molded his unique approach to issues analysis which he calls the oblique observation.