GLIMPSES & GAZES
By Severino C. Samonte
Importance of police visibility in crime prevention in Quezon City
November 17, 2023, 3:09 pm
While reading the Metro News Section of the daily Philippine Star issue of Nov. 14, 2023, my attention was caught by a short but significant news item titled "QC crimes drop by 39.47%."
The story, written by Mark Ernest Villeza, quoted Quezon City Police District (QCPD) director Brig. Gen. Redrico Maranan as saying the QCPD's crime clearance efficiency exceeded 95 percent and street crimes dropped by 72.73 percent, while the number of eight focus crimes such as murder, homicide, physical injury, rape, theft, robbery, car theft and motorcycle theft in the city fell to 23 from Nov. 6 to 12 compared with 38 posted from Oct. 30 to Nov. 5, 2023.
Maranan attributed such significant peace and order accomplishments in the largest and most populous city of Metro Manila to "an intensified police visibility of the Task Force District Anti-Crime Response Team and Bike Patrollers."
Earlier, Mayor Joy Belmonte commended the dedication of the men and women of the QCPD for their exemplary performance in ensuring a peaceful and orderly Barangay and Sangguniang Kabataan Elections (BSKE) in Quezon City last Oct. 30.
"Guided by the resolute leadership of PBGen Redrico A Maranan, the QCPD force implemented comprehensive security measures, which included increased police presence, strategic crowd management, and efficient traffic control. Their professionalism and dedication were evident in their swift response to emergencies and their proactive approach in preventing any disruptions to the event," the mayor said.
By the way, the 84-year-old QCPD based at Camp Tomas B. Karingal in Sikatuna Village, Quezon City has adopted this slogan: "QCPD: Quezon City's Pride."
To make it true and in line with the Philippine National Police (PNP) motto of "To Serve and Protect," the QCPD has established a total of 16 police stations in its jurisdiction which is composed of six congressional districts in 142 barangays bordering with Valenzuela City, Caloocan City, Manila, San Juan City, Mandaluyong City, Pasig City, Marikina City, San Mateo and Montalban towns in Rizal.
The QC territory of 171.71 square kilometers is the biggest in Metro Manila and has a population of at least 2.96 million as of the 2020 census, according to the Philippine Statistics Authority or PSA.
Quezon City, the former capital city of the country, celebrated its 84th anniversary last Oct. 12 together with the QCPD.
As can be gleaned from the QCPD website, the 16 police stations (PS) in the city consist of: PS-1 in La Loma; PS-2 in Masambong; PS-3 in Talipapa; PS-4 in Novaliches Proper; PS-5 in Fairview; PS-6 in Batasan Hills; PS-7 in Cubao; PS-8 in Project 4; PS-9 in Anonas; PS-10 in Kamuning; PS-11 in Galas; PS-12 in Eastwood City; PS-13 in Payatas-Bagong Silangan; PS-14 in Holy Spirit; PS-15 in Project 6-Bagong Pagasa; and PS-16 in Pasong Putik-Lagro.
At least seven of the 16 PS can be described as "daughters" of the former QC Police Precinct 6 which used to be based in Novaliches. These are PS-3, 4, 5, 6, 13, 14 and 16.
There was a time when QC only had just six police precincts when the city's police force was still called Quezon City Police Department back from the 1950s until the 1980s. These police precincts were located in Cubao, Anonas, Project 4, Galas, La Loma, and Novaliches, in addition to the General Headquarters along E. Delos Santos Ave. (EDSA) near Kamuning.
Precinct 6, which this columnist used to cover as a correspondent of the former Philippine News Service (PNS) from 1967 to 1972, had the largest area of jurisdiction -- the Novaliches district or half of the former town which was still composed of farm and forest lands populated by some 90,000 farmers.
The police precinct had only 36 personnel led by a captain and a lieutenant as assistant. Their only service vehicle was an old Volkswagen Beetle, which was often under repairs.
The jurisdiction of Precinct 6 was from the QC boundary with North Caloocan City, extending southward to Barrio San Agustin, Nagkaisang Nayon-Capri, Novaliches Proper, Sta. Monica, Kaligayahan, Pasong Putik, including the La Mesa Dam reservation, the Payatas estate, Batasan area, Tandang Sora, Pasong Tamo, Sangandaan, Talipapa, Sauyo, Bagbag, San Bartolome, and Gulod. Barangays Greater Lagro, Greater Fairview, North Fairview, and Sta. Lucia were not yet in existence then.
In the 1950s, the QC Police Precinct 6 was just renting an old two-story house at Novaliches Proper, opposite the former Novaliches Academy, now the Metro Manila College in Barangay Kaligayahan, Novaliches.
In the first half of the 1970s, Precinct 6 was moved to another rented site at Austria St., near Gen. Luis St. After staying there for a few years, it again transferred to a government-owned lot near Buenamar subdivision. The new site was near the old Novaliches park and playground.
During the time of QC Mayor Adelina S. Rodriguez (1976-1986), QCPD Precinct 6 was elevated into QCPD Substation (SS-6).
I stopped covering SS-6 after I became very much occupied in 1984 by my duties as city editor of the Philippines News Agency (PNA), which was then based at the Office of Media Affairs (OMA) on Bohol Ave. (now Sgt. J. Esguerra Ave.) in QC. The last two SS-6 commanders I covered in Novaliches were Col. Graciano Bartolome and Col. Reynaldo Medina, who later on became a QC councilor.
During the time of former QC Mayor and later on House Speaker Feliciano "Sonny" Belmonte Jr., the former QC Police Substation 6 was elevated into a full-scale Police Station 4 and a new building was constructed along Quirino Highway to serve as its headquarters.
Comments
About the Columnist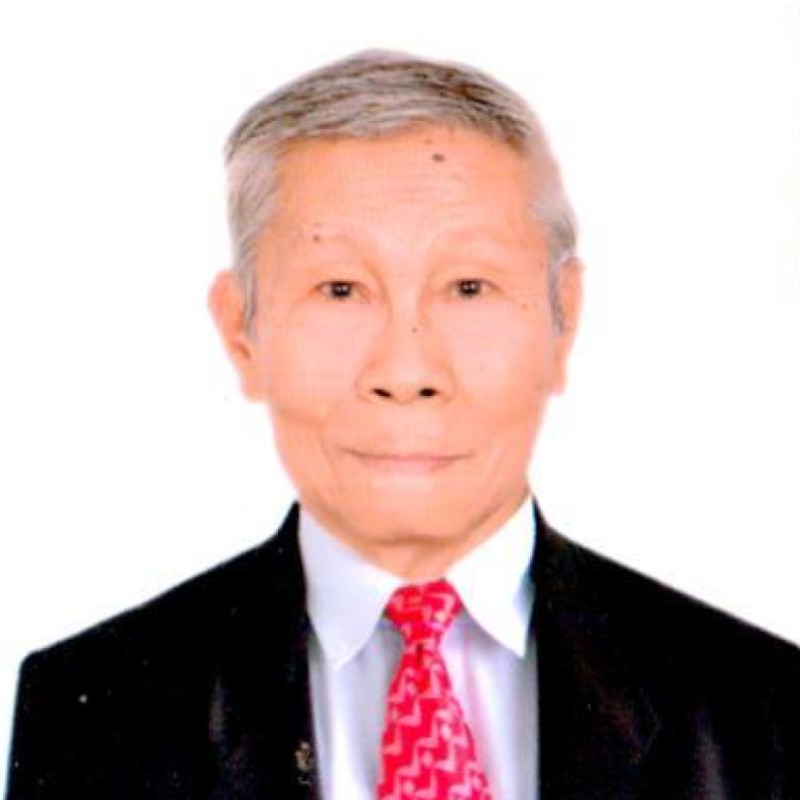 He began his journalistic career by contributing to the Liwayway and Bulaklak magazines in the 1960's. He was the night editor of the Philippine News Service when Martial Law was declared in September 1972. When the Philippine News Agency was organized in March 1973, he was named national news editor because of his news wire service experience.
He retired as executive news editor in 2003. He also served as executive editor of the Malacanang-based Presidential News Desk from 1993 to 1996 and from 2005 to 2008.