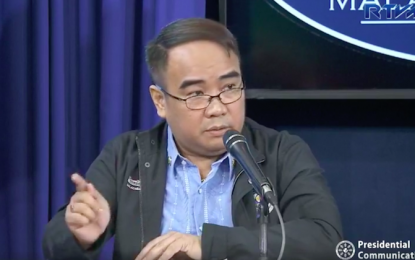 MANILA – Presidential Task Force on Media Security (PTFoMS) Executive Director, Undersecretary Joel Sy Egco, on Tuesday expressed elation after the Committee to Protect Journalists (CPJ) listed the Philippines anew as among countries with improved status in addressing media killings.
The CPJ has recently released the 2018 Global Impunity Index with the Philippines still on the fifth place behind Somalia, Syria, Iraq and South Sudan.
According to CPJ's report, at least 324 journalists have been killed worldwide in the past decade with 85 percent of the cases remain unsolved.
The report noted the ratings got worse in Syria, Mexico, Brazil and India but improved in the Philippines, Somalia, Iraq, South Sudan, Pakistan, Russia and Nigeria.
"In an interesting development, we note with optimism that the Philippines, while remaining at its 2017 ranking as fifth, improved its status," Egco said in a Palace press briefing.
The CPJ listed 40 unsolved cases of media killings in the Philippines from 2008 to 2018.
Egco, however, said PTFoMS will have to clarify the 40 unsolved cases since 32 of the number were victims of the so-called Maguindanao massacre nine years ago.
"So, 40 minus 32, there are 8 more. That's why we are going to write CPJ and clarify what are those other 8 cases. There might be conviction already," he said.
He said the PTFoMS has so far recorded 11 convictions in cases of work-related medial killings since 2008.
He added that the termination of the Maguindanao massacre case will totally change the number of unsolved cases in the Philippines.
Aside from addressing the unsolved media killings, Egco said the task force has also so far helped more than 30 journalists including victims of online harassment.
"The latest is the case of Julie Alipala and we managed to ask Facebook to take down the post. So, we have red flagging and Facebook promised that we are going to effectively coordinate with each other," he said.
He said coordination with Facebook will continue as part of the task force's effort to address the anticipated surge of online harassment on media workers during the 2019 elections.
"We are going to actively engage with each other. They will accompany us in future seminars because Facebook also has their own safety seminar online. We are going to marry our efforts, coordinate and then we go together," Egco added.
Egco also warned 'hao shao' or fake media workers from extorting money particularly from politicians during elections. (PNA)