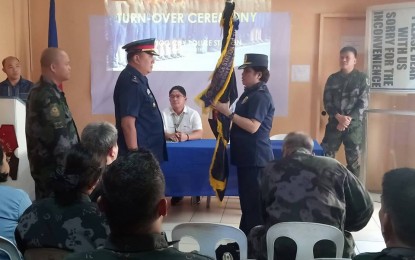 PALO, Leyte -- The top official of the Philippine National Police (PNP) Eastern Visayas regional office has said there is no plan to relieve the entire police force of Calbayog City, contrary to what the city mayor believes.
PNP Regional Director Chief Supt. Dionardo Carlos said Wednesday he does not see any reason to relieve all policemen in the city known for election-related violence.
"We will see things that will happen in the next six months if it warrant the removal of the entire police force. I don't see any reason why we have to replace them all now," Carlos told reporters.
"Our hope is for them to keep the city peaceful and remain non-partisan. We will monitor to know if we have valid grounds to take those kind of actions," Carlos added.
The possibility to relieve an entire police force is always there, according to Carlos, as this was done in the past in Daanbantayan, Cebu; Guimbal, Iloilo; Lucena City, Quezon and Santa Rosa, Laguna.
"This is being done to protect the organization. The agency is sacrificing to protect our image and to show that we are non-partisan. I appeal to the people to understand us," the police regional chief added.
During the turnover of command for the chief of police of Calbayog on Tuesday, Mayor Ronald Aquino asked top officials of Samar police provincial office not to assign their policemen to other units.
Aquino witnessed the turnover of command from Supt. Alberto Garcia to Supt. Joie Pacito Yape, Jr.
Supt. Jennifer Sumpo, Samar provincial police deputy director for administrations, led the ceremony.
"I received an information that one-third of Calbayog police force will be relieved," Aquino said in his message. "My suggestion is for the police in Calbayog to be retained. Their stay is favorable for the city because they are aware of the situation here."
Aquino recalled that all policemen in the city were relieved when he was still a new mayor due to the series of killings. All 81 policemen were transferred to the Samar Police Provincial Office based in Catbalogan City.
Aquino suggested that instead of relieving the police force, providing additional force is a better solution because peace and order is one of their primary concern.
"Being the local chief executive of Calbayog, one of my goals is to make this city peaceful because it is synonymous to development. You cannot attain peace if your place is not peaceful," he said. (PNA)