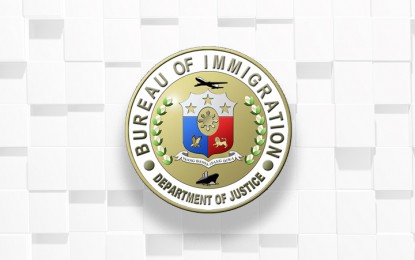 MANILA – Armed with a mission order, the Bureau of Immigration (BI) agents have arrested an American fugitive wanted by Federal authorities in California for violating his parole when he fled to the Philippines.
BI Fugitive Search Unit (FSU) head Bobby Raquepo said Ricky Masanque Sanchez, 44, was arrested at his residence along Romulo Road, Barangay San Vicente, Tarlac City on June 4.
BI Commissioner Jaime Morente issued the mission order upon the request of the US embassy in Manila.
"When we received information about his crimes from US authorities about four weeks ago, we immediately conducted a case buildup to pinpoint his location," said Raquepo in a statement on Monday.
According to information provided by US authorities, a superior court in Santa Clara, California ordered the felon's re-arrest on September 2017 after it was confirmed that he had fled to the country a month earlier, in violation of the terms of his parole.
Sanchez had been convicted of attempted murder but was later released on supervised parole.
Under US laws, prisoners freed on parole supervision are normally required to regularly report to their parole officer and prohibited from leaving their State without permission.
An investigation revealed that the American has been hiding in the country since August 18, 2017.
Sanchez will be flown back to the US as soon as the BI Board of Commissioners issues the order for his deportation. (PNA)