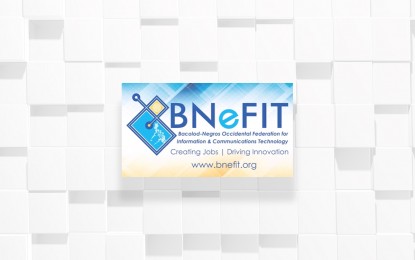 BACOLOD CITY -- The Bacolod-Negros Occidental Federation for Information and Communications Technology (BNEFIT) is aiming to reach 40,000 jobs this year, on the way to its goal of achieving 60,000 jobs by 2022.
"We are now close to 35,000. We have yet to confirm the figures, but we are hoping to close the year at 40,000 jobs," BNEFIT president Hajee Birth Aquino said on Monday.
The 60,000 full-time jobs target in Negros Occidental and its capital Bacolod City was set in 2016 in line with the Philippine ICT Roadmap.
As of September last year, the information technology-business process management (IT-BPM) sector here has employed at least 33,000 workers with about 30 locators, including small-scale players.
Aquino said the BNEFIT itself has remained strong and true to its commitments as the organization together with the industry and academe continues to work hand-in-hand to maintain a healthy pool of talents, which is the local ICT sector's greatest assets.
"BNEFIT is as focused as ever and we remain to be steadfast to the goals we have set forth," he added.
He also said that companies such as Knight Frank and Colliers International continue to see Bacolod as a prime location for their clients wanting to invest outside Metro Manila and Metro Cebu.
BNEFIT, which has already proven its capabilities in the voice sector development in the past several years, is now heavily investing its resources to cultivate jobs on other sectors such as non-voice accounts, knowledge process outsourcing, health care industries, creatives, game development and software development, to name a few.
In 2019, through the efforts of the organization led by its chairman, lawyer Jocelle Batapa-Sigue of BNEFIT welcomed the entry of presentation design firm Slide Genius to the city.
Slide Genius aims to create 200 to 300 full-time jobs in the creatives sector in the next two years.
This is another proof that Bacolod is a prime location for creative industries thus, paving the way for more companies to see the growth potentials of the city outside the voice sector, he added.
Aquino said the positive results of a recently-concluded focused group discussion with a multinational software development company gives hope of bringing in 1,500 more jobs in the next two years starting as early as the third quarter of the year. (PNA)