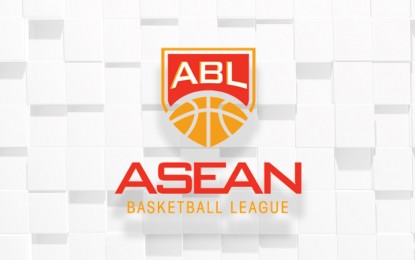 MANILA — Alab Pilipinas once again fell prey to the Kuala Lumpur Dragons as the latter won, 92-80, in their Asean Basketball League battle at the MABA Stadium in the Malaysian capital on Wednesday night.
The Dragons shut Alab down in the first quarter, holding them to just 12 points in the said period.
Kuala Lumpur eventually pulled away from Alab after dropping 31 points in the third quarter to build a 77-55 cushion that the home team never gave up.
Will Artino put up 29 points, 10 rebounds, two blocks, and one steal to lead the Dragons, who moved up to fourth place in the standings at 8-7, a half-game behind the Taipei Fubon Braves for third place.
Terrel Davis added 26 points, four rebounds, 10 assists, and one steal.
Nick King made 28 markers, six boards, one dime, and one swat for Alab, which fell to 9-6.
Jordan Heading's 26-point explosion went down the drain as Alab missed the services of Justin Brownlee, who missed out on the flight to Kuala Lumpur.
Brownlee, however, is expected to join Alab on Sunday night when they will host the Saigon Heat at the City of Santa Rosa Multi-Purpose Sports Complex.
The scores:
KUALA LUMPUR 92 -- Artino 29, Davis 26, Bell 11, Lepichev 11, Ting 7, Chin 4, Tem 3, Loh 1, Wong 0, Tan 0, Sim 0
SAN MIGUEL ALAB PILIPINAS 80 -- King 28, Heading 26, Domingo 6, Caracut 5, Brickman 4, Deguara 4, Vigil 3, Gray 2, Ganuelas-Rosser 2, Rangel 0
Quarterscores: 23-12, 46-32, 77-55, 92-80 (PNA)