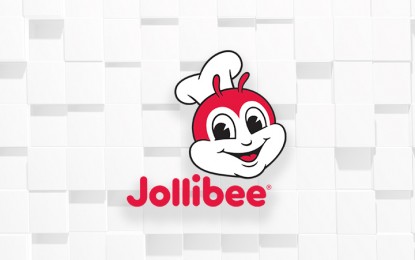 MANILA – Jollibee Foods Corporation (JFC) has allocated an emergency response fund amounting to PHP1 billion to provide its employees with the needed financial support to cope with the enhanced community quarantine being implemented in the whole of Luzon due to coronavirus disease 2019 (Covid-19) pandemic.
"This public health crisis challenges us as a company and as a nation in ways we've never seen before," JFC chairman and founder Tony Tan Caktiong said in a statement Thursday.
The employee package covers all work teams of Jollibee Group's offices, stores, commissaries, and logistics centers, including the senior citizens and persons with disabilities (PWDs) assigned to stores under the joint employment program with local government units.
The assistance will also be extended to JFC's partner employers in the stores and other sites to provide financial support to their respective employees during this time.
"In these times, we know how people are worrying about their safety and how to take care of their families. We want to help lessen their worries and we are setting up this fund to help them through this difficult time. We are moved by how different individuals and sectors are taking action to help one another and we are one with them in supporting the government as we fight Covid together. We will overcome these challenges together," Tan Caktiong said.
With this emergency fund, employees will continue to receive their full month's salary for the March 15 to April 15 period. They will also receive their 13th month pay by April 30.
Affected employees can also convert their leave credits in advance and may file for personal leaves when necessary until the situation normalizes.
In a letter to employees, JFC chief executive officer Ernesto Tanmantiong said "we know that this is a very unsettling time for everyone, but let me assure you that we are doing all we can in JFC to help you and your families and our customers during this period."
Tan Caktiong earlier said JFC is donating PHP100 million worth of food from its brands to healthcare workers and on-ground checkpoint personnel who are at the frontlines in the fight against Covid-19. (PR)