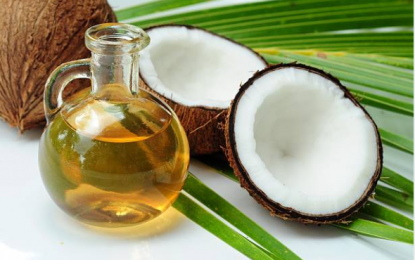 MANILA – Two research studies on how virgin coconut oil (VCO) could help fight coronavirus diseases (Covid-19) are underway, Department of Science and Technology (DOST) Fortunato dela Peña announced on Wednesday.
On his Facebook page, dela Peña said these would be hospital-based and community-based studies.
The DOST, in partnership with the University of the Philippines-Philippine General Hospital (UP-PGH) Covid-19 Research Group, will conduct the "Virgin Coconut Oil and Omega-3a Adjunctive Therapy for Hospitalized Patients with Covid-19" study at the UP-PGH to assess the possible benefits of VCO if given to patients with moderate to severe Covid-19, in addition to the drugs being assessed in the clinical trials.
In this study, the VCO will serve as a supplement to the daily treatment regimen of the Covid-19 positive patients. This may likely run for a minimum of one month, or until the minimum number of patients have been achieved, dela Peña said.
The other study, to be done in collaboration with the Philippine Coconut Authority (PCA), will be a research for Covid-19 persons under investigation (PUIs), and will be conducted in isolation facilities in communities and hospitals in the National Capital Region and Calabarzon Region.
This community-based study aims to assess the possible of VCO for patients with Covid-19 as well as contacts and other high-risk groups. Here, VCO will be incorporated in the food provided to the PUIs. Dietary supplementation may possibly run for at least four weeks.
In a text message to the Philippine News Agency (PNA), dela Peña said the DOST will fund the two studies, and will also give directions.
As of posting, dela Peña is yet to comment on the budget allocation for these studies, and as to when the concerned agencies target to start the studies.
Earlier, he said the Ateneo de Manila University's study is doing a research on whether VCO components could be used as a safe antiviral agent against the novel coronavirus.
As of Wednesday, however, dela Peña said there are no details yet on this study. (PNA)