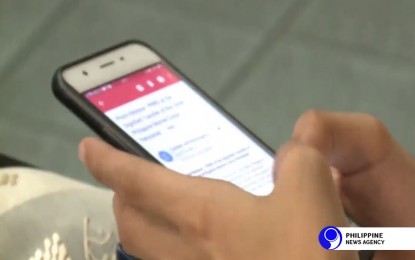 MANILA – The global pandemic has increased people's interest to have insurance coverage and the digital technology boosted companies' capacity to cater to more people.
In a virtual briefing Thursday, AIA Philam Life chief executive officer Kelvin Ang said the outcome caused by the coronavirus disease 2019 (Covid-19) increased people's awareness for protection and he sees this to continue, pending the discovery and production of vaccine against the disease.
"It heightened inquiry on protection products," he said.
Ang said the quarantine implemented by the government to limit the spread of the virus is "a big disruption to our lives".
He, however, said that while this is a big change on what people previously considered as normal lives, it made individuals embrace digital technology "more rapidly than ever".
He thus dubbed as a good development the Insurance Commission's (IC) decision to allow insurance companies to offer their products online.
Since the quarantine resulted in economic difficulties to some people, Ang said they are helping customers to restructure their payments.
"It is still very important that customers have insurance policies," he said, citing that instead of annual or semi-annual payments mode, they allow policy holders to have monthly payment schedules.
He remains optimistic on their business since some areas have eased movement restrictions.
"I think if they (public) continue to be prudent (and) practice social distancing, things will surely normalize. (The) Philippines is a country that is resilient. People bounce back and I don't think Covid will stop that recovery," he added.
AIA Philam chief marketing officer Leonardo Tan Jr., during the briefing, said inquiries done through their social media platforms average to about 80 to 90 daily, but added more have been accepted by their about 8,000 agents.
Determining how many of these inquiries have been translated into actual policies is not possible immediately because he said it takes time for people to decide as they need to study the best option for them first.
He, however, cited that more people are participating in the insurance firm's webinar and this is a positive development.
Tan added they have received Covid-19 claims from about 10 policyholders to date, and these came from the high net worth segment and the middle class.
He declined to give additional details but stressed "we're monitoring also if there's a trend". (PNA)