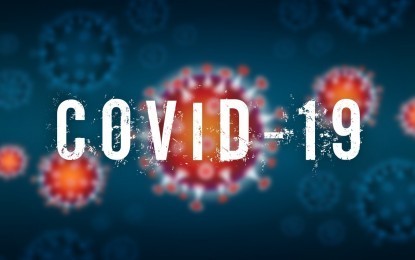 MANILA – The China-based Sinovac Biotech Ltd. will now be among the potential collaborators of the Philippines on coronavirus disease (Covid-19) vaccine development and clinical trials, Malacañang said on Tuesday.
In a virtual presser, Presidential Spokesperson Harry Roque said the Inter-Agency Task Force for the Management of Emerging Infectious Diseases (IATF-EID) has approved the recommendation of the Department of Science and Technology (DOST) to include Sinovac as among the prospective collaborators of the Philippines.
"Inaprubahan ang rekomendasyon ng DOST na isama ang Sinovac Biotech Ltd. sa potential collaborators ng Pilipinas sa (The IATF has approved the recommendation of the DOST to include Sinovac Biotech Ltd. in the list of potential collaborators in the Philippines for) Covid-19 vaccine development and clinical trials," he said.
Last month, the biopharmaceutical company behind China's most promising Covid-19 vaccine candidates, announced that it is in talks to conduct late-stage trials globally.
Sinovac Biotech Ltd. is a China-based biopharmaceutical company that focuses on the research, development, manufacturing and commercialization of vaccines that protect against human infectious diseases, according to its website.
Sinovac's product portfolio includes vaccines against enterovirus71 (EV71), hepatitis A and B, seasonal influenza, H5N1 pandemic influenza (avian flu), H1N1 influenza (swine flu), varicella and mumps.
The Beijing-based company primarily sells its vaccines in China, while also exploring growth opportunities in international markets. It is registering its products in over 30 countries.
Based on President Rodrigo Duterte's 11th weekly report to Congress on government's Covid-19 response efforts, there are 20 out of 24 hospitals participating in the World Health Organization (WHO) Solidarity Trials which are now actively recruiting participant-patients.
A "Solidarity Trial," an international clinical trial, was earlier launched by WHO and its partners to test the safety and effectiveness of possible vaccines in treating Covid-19.
The Philippines' participation in the WHO Solidarity Trial has been approved by the Single Joint Research Ethics Board on April 17 in support of the Covid-19 global response.
As of June 3, data showed that there are 220 participant-patients or enrollees in the clinical trials.
The Department of Health, through the United Nations Office for Project Services, is facilitating the delivery and receipt of Avigan (Favipiravir) sufficient for at least 100 patients. The Avigan Trial will include Sta. Ana Hospital, Dr. Jose N Rodriguez Memorial Hospital and Quirino Memorial Medical Center.
With the approval of the University of the Philippines-Manila Ethics Review Board last June 1, the Philippine General Hospital has started to enroll patients who will participate in the VCO clinical trials, which is expected to last for one year. (PNA)