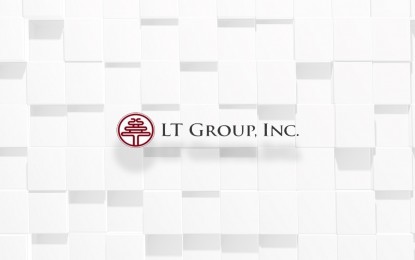 MANILA – The conglomerate LT Group, Inc. (LTG) is keeping a "guarded outlook" for this year due to the projected lingering effects of the coronavirus disease 2019 (Covid-19) pandemic.
In a statement, LTG president Michael Tan said he hopes LTG's strong 2019 results would give the conglomerate a strong foundation to weather the current crisis.
"Even as the economy restarts under different permutations of the quarantine thereafter, LTG believes it will take a while before the Philippine economy goes back to the normal, or to what it used to be. The key to faster recovery would be the availability of a vaccine for Covid-19, which it hopes will be sooner than later," Tan said during the firm's annual stockholders' meeting on Tuesday.
He said the effects of Covid-19 were already felt in the first quarter of 2020, starting mid-March when the government declared an enhanced community quarantine (ECQ), particularly by the bank, tobacco, and the alcoholic and non-alcoholic beverage businesses.
"Some plants were not allowed to operate when ECQ was declared as the products were considered non-essential. Sari-sari stores that play a big role in reaching consumers, were closed in some areas. There were also liquor bans declared by some local government units," Tan said.
In 2019, LTG's attributable net income reached PHP23.12 billion or 43 percent higher than the PHP16.19 billion reported for 2018.
Meanwhile, for the first quarter of 2020, its attributable net income amounted to PHP6.21 billion, 41 percent more than the PHP4.42 billion reported for the first three months of 2019. (PR)