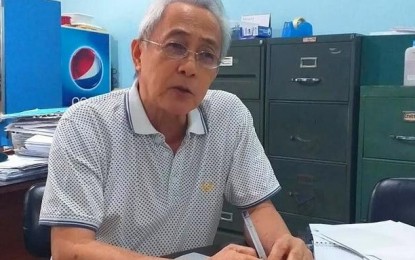 BACOLOD CITY – A business leader in Negros Occidental said helping workers develop new skills or livelihood during this time of pandemic is vital to enable them to adapt to available employment or a new environment.
Frank Carbon, chief executive officer of Metro Bacolod Chamber of Commerce and Industry (MBCCI), said on Monday that the labor sector can collaborate with concerned government agencies to develop a retooling program for workers who lost their jobs during the coronavirus disease (Covid-19) pandemic.
These include the Department of Trade and Industry (DTI), Department of Labor and Employment (DOLE), Department of Agriculture (DA) and Technical Education and Skills Development Authority (TESDA).
Carbon called on the representatives of the labor sector in the Regional Tripartite Wages and Productivity Board (RTWPB) in Western Visayas to initiate the action by coordinating with the TESDA-Negros Occidental Provincial Office.
"The management sector is willing to assist in the endeavor. We have to work together to stimulate the economy to help people, families, and businesses recover and help themselves," he added.
The MBCCI itself is preparing its position paper on the "bundle of measures" the local government units (LGUs) could adopt for the remaining months of the year.
"We have to prepare now before the strong winds of the economic storm come and topple our businesses and lives," Carbon said.
According to the MBCCI, there is a need to initiate immediate local interventions to prevent many from falling into deeper poverty while waiting for the financial stimulus from the national government.
Immediate interventions by the LGUs are vital to keeping the economy afloat through preserving jobs and creating new ones.
These interventions include passing a tax amnesty ordinance, amending the curfew ordinance to increase the night business hours, and providing micro-grants and market spaces to micro-businesses.
Food-for-work program, restarting infrastructure projects, passing the anti-hoarding ordinance and price freeze ordinance on rice, fish, vegetables, and meat, among other staple food, and distribution of food packs for the most vulnerable sector are also seen to help steer the local economy.
There is a need to take advantage of the liquidity support from government banks to build up labor-intensive industries and those that have export potential, the business group added. (PNA)