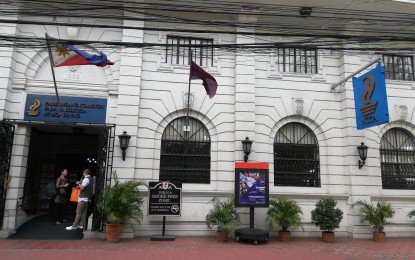 MANILA – The National Commission for Culture and the Arts (NCCA) on Friday called for proposals for the 2021 Competitive Grants Program. Submissions will be accepted until September 30.
In a virtual presser, NCCA Cultural Communities and Traditional Arts section head Renee Talavera said the budget for this is about PHP95 million, covering projects nationwide.
"Each of the 19 committees has a budget of PHP3 million to PHP5 million each for the Competitive Grants program," she said.
The NCCA has 19 national committees composed of artists and cultural workers from both the public and the private sectors, representing different cultural and non-government organizations.
Talavera added that the NCCA usually receives more than 200 proposals yearly.
"Proposals shall include the project, objective and expected output, target date of implementation, duration of the project, among others," she said.
Interested applicants shall accomplish the NCCA project proposal form that can be downloaded from its website.
Funding would be released either through direct payment or reimbursement.
Talavera said every project proposal would be screened and is subject for approval this year, while all project implementation is set in 2021.
Among the basic requirements, she said, is that the applicant should not have an ongoing project or unliquidated grant with the NCCA.
Necessary accreditation requirements should also be complete.
According to the NCCA, the Competitive Grants program has the following elements:

* Project-Based – Eligible proponents, such as Filipino citizens based in the Philippines, local government units, state universities and colleges, public schools, Indigenous Peoples' organizations, government agencies, and civil society organizations can apply by submitting a well-planned project proposal.

* Competitive – Approval of a project proposal passes through a rigorous and confidential evaluation process based on merit, such as quality and relevance to Commission priorities.

* Fund Transfer – Approved projects are entitled to funding, subject to applicable government accounting and auditing rules and regulations.
Talavera said the NCCA also offers technical assistance, wherein proponents may send project concepts and the NCCA would guide them.
For more details about the requirements, one may visit https://ncca.gov.ph/2020/08/14/2021-competitive-grants-program-call-for-proposals/. (PNA)