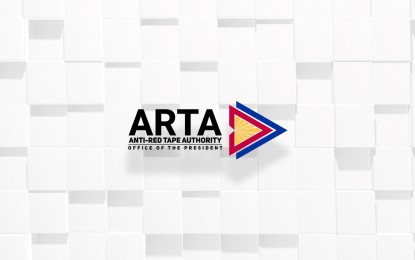 MANILA – The Anti-Red Tape Authority (ARTA) is working to speed up the implementation of existing government programs on streamlining and automation to encourage business activities and help cushion the economic impact of the coronavirus disease (Covid-19) pandemic.
In line with its continuous push toward e-governance, ARTA called on all local government units (LGUs) to adopt the Integrated Business Permits and Licensing System Software (iBPLS) developed by the Department of Information and Communications Technology (DICT).
The iBPLS is a software that would enable LGUs and their constituents to apply and process business, building permits and occupancy permits electronically.
The ARTA, on the other hand, strongly encouraged the LGUs who have already automated their permits systems to start working toward linking their systems with the Central Business Portal (CBP) which will be rolled out by ARTA and DICT by November this year.
The goal is to have LGUs and national government agencies (NGAs) integrate their processes to the CBP to have one consolidated platform that will receive applications and capture application data involving business-related transactions.
Through the portal, a virtual National Business One-Stop Shop will be made available to the public, making it easier to register One-Person Corporations and Less than Five–Person Corporations.
The portal has been launched last Friday to a targeted market which consists of select law and accounting firms.
With its national launch in November, ARTA projects that business registration in the country could be completed in one step within just a day in 2021.
By the end of 2020, ARTA also seeks the mandatory on-boarding of trade regulatory government agencies involved in issuance of license, permit, clearance and certification for movement (import-export-transit) of cargo to the Department of Finance's TradeNet System, the National Single Window System that will allow for the online processing of import and export permits. (ARTA PR)