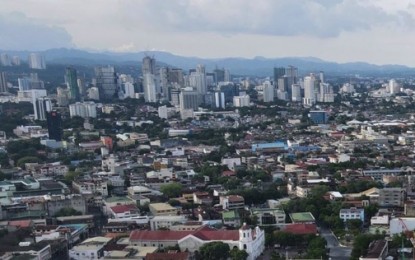 CEBU CITY – The Central Visayas region continues to flatten the coronavirus virus 2019 (Covid-19) curve, as the majority of the localities reported a single-digit number of new cases and 91 percent of patients have recovered, the Department of Health (DOH)-Region 7 said.
In its latest bulletin, the DOH-7 recorded a very low positivity rate of 2 percent as only 46 individuals tested positive for Covid-19 out of 2,191 swab specimens tested through the reverse transcription-polymerase chain reaction (RT-PCR) laboratories in the region.
Also, 91 percent or 22,105 individuals in Central Visayas have recovered from Covid-19.
Meanwhile, the DOH-7 reported 46 new cases in the region. Cebu City has five, Lapu-Lapu City, four, and Mandaue City, one.
Of the four provinces, Cebu reported only nine cases, the lowest total number of Covid-19 infections here after several months of logging double to triple-digit numbers.
Dr. Jaime Bernadas, DOH-7 regional director, said Bohol logged 15 new coronavirus cases and Negros Oriental, 12.
The island province of Siquijor continues to report zero Covid-19 cases, with its last three infections reported on Nov. 23.
Because of 46 new cases, the active Covid-19 infections in the region are now at 866 which is 3.6 percent of the 24,365 total cases reported since the start of the public health crisis.
Of the 866 active cases, 27 percent is from Negros Oriental (230), 21 percent from Cebu province (184), 17 percent from Bohol (146), and 0.2 percent from Siquijor (2).
Of the three major cities in the region, Cebu City still has the highest number of active infections with 180 cases, which is 21 percent of the regional tally; Lapu-Lapu City with 83 or 10 percent; and Mandaue City with 41 cases or five percent.
On Tuesday, the DOH-7 recorded 59 new Covid-19 recoveries, mostly from Lapu-Lapu and Mandaue.
The region has 24,365 accumulated number of coronavirus cases since the start of the pandemic. (PNA)