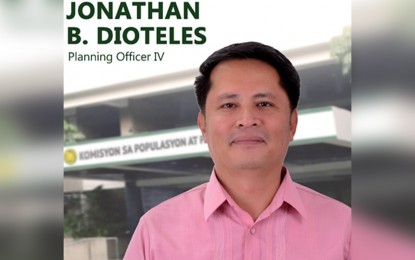 ILOILO CITY – The Commission on Population and Development Western Visayas (PopCom 6) is urging parents, as part of responsible parenthood, to guide and monitor the activities of their children as teenage pregnancy in the region is at an "alarming" level.
"Encourage them to study and most of the time guide your children," PopCom 6 assistant regional director Jonathan Dioteles said in an interview on Thursday.
Dioteles said based on their analysis of data provided by the Philippine Statistics Authority (PSA), for every 100 live births in the region in 2019, nine belong to the adolescent or 10 to 19 age group.
"Our teenage pregnancy rate is 9.28 percent in 2019, which means in every 100 live births, nine are from adolescents. It is alarming because the acceptable level for teenage pregnancy is only 4 percent. Meaning out of 100, there should only be four who belong to the 10 to 19 age group," he said.
Based on their data, of the 105, 225 total live births, some 9, 760 are adolescents with three cases reported being only 12 years old when they gave birth.
The highest percentage of teenage pregnancy came from Capiz with 11.2 percent; Guimaras, 10.5 percent; Aklan, 9.73; Negros Occidental, 9.6; Iloilo, 9.5, and Antique, 8.3 percent.
However, Dioteles said there is not much change in the figure as they are seeing almost similar cases of teenage pregnancy since 2011.
In 2018, PopCom recorded 9, 770 teenage pregnancies.
Dioteles said among the factors are the lack of information among adolescents on how to protect themselves, peer pressure, family problems, and exposure to illicit information from social media.
He said another gap that they are looking into is that their advocacy is more focused in the city, schools, and in areas that are accessible to population officers.
The big contributor, he said, is those coming from the geographically isolated and disadvantaged areas (GIDA) or hard-to-reach places in rural areas.
PopCom, local government units (LGUs), and partner agencies should also reach out to out-of-school youths (OSYs).
Dioteles said due to limitations in the data from the PSA, they could not make further analysis.
PopCom is planning to do a study to assess the effectiveness of its programs aimed at reaching out to adolescents.
So far, Dioteles said, no study was conducted yet so they could not say if their strategy is effective or not.
He added that year-round, they have "Adolescent Health and Development (AHD)" classes aimed at providing appropriate information to adolescents and "Youth for You", which is an interactive activity conducted by population offices all over the region.
There also exists an Information Service and Delivery Network (ISDN) where LGU officials gather to plan out how to address problems on teenage pregnancy.
"AHlam Na!" a mobile application that is downloadable at the Google Playstore also provides adolescents with accurate knowledge on adolescent sexual and reproductive health (ASRH)/AHD-related information with features like quiz and referral pathways, among others. (PNA)