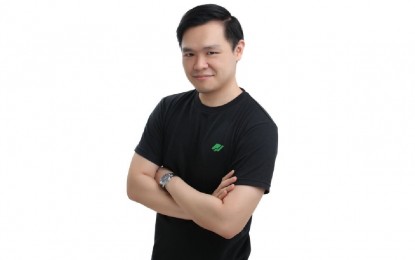 MANILA – The full restoration of Philippine Digital Asset Exchange's (PDAX) system and user accounts is expected on Wednesday (Feb. 24) after a 36-hour system check following a glitch that resulted in unusual cryptocurrency trading last Feb. 16.
In a virtual briefing Tuesday, PDAX founder and chief executive officer Nichel Gaba said the trading platform is now fully functional, although about 0.2 percent of users still cannot access their accounts.
Gaba said while cryptocurrency deposits and withdrawals are now enabled and working, the additional safety measures put in place are not yet fully automated thus, account holders may still experience delays in the processes.
He said PDAX accounts have always been safe and secure.
This is because PDAX is regulated by the Bangko Sentral ng Pilipinas (BSP) unlike in other areas wherein trading is unregulated, he added.
Gaba said when they noticed the glitch last week, wherein an unfunded order was submitted into the system, they immediately took down the system "to prevent that order from affecting other accounts."
He admitted that while the downtime caused some uncalled worries among PDAX users, it was needed to "protect them, the public, and the integrity of the market."
PDAX started operations in 2019 and Gaba said transactions have risen by around 70 times than normal in the past 11 months while the number of users has increased by about 15 times.
Gaba said these increases are "unprecedented" and "far exceeded our growth expectations."
He said they target to "triple our headcount" next month.
"We are a small company that has to scale up. We have a very lean team and we're working on increasing our customer support whom users can immediately turn to during incidents like these. Over the next two months, we will be closely examining our corrections to ensure that every transaction made on the PDAX system is safe, accurate, and compliant," he added. (PNA)