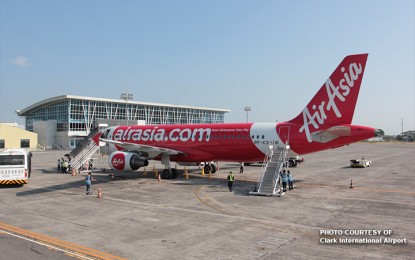 MANILA – AirAsia Philippines is looking to tap more e-wallet service providers to allow more payment options to its passengers.
"We will definitely tap other e-wallets to make sure that our guests get the most out of their travel and lifestyle experience. AirAsia is moving beyond just an airline. We take pride in our pivot to digital transformation, especially during these times," spokesperson Steve Dailisan told the Philippine News Agency when asked if there is a plan to partner with other e-wallets services aside from GCash.
The carrier recently partnered with Mynt, the operator of GCash.
Dailisan said the partnership started in February, but only offline payments were facilitated previously.
The difference now, he said, is that online payments via GCash can now also be facilitated.
"It's made available online so that more guests can have access to it. At the same time, this forms part of AirAsia's greater push for digitalization. We want our guests to experience convenience and contactless transactions in view of the present health situation," Dailisan said.
Passengers may book their flights and pay for their meals or additional baggage using GCash.
They can select "wallet" on the AirAsia website or app, or scan the QR code at the check in counter to pay cashless.
Last year, GCash registered over 33 million users, 65 percent higher compared to 20 million users in 2019.
Earlier, GCash reported it exceeded its targets last year with transaction value hitting over PHP1 trillion, peaking at a PHP7.5 billion daily gross transaction value and with more than 6 million transactions in a day. (PNA)