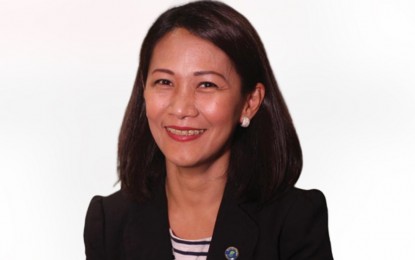 MANILA – The government's digital push for financial transactions has made officials of SB Finance Company Inc. (SBF) to allocate 15 percent of its additional PHP3-billion capital for technological innovations needed under the new normal.
SBF, a joint venture between Security Bank Corporation and Thailand's Bank of Ayudhya (Krungsri), obtained board approvals for the additional capital last February, and is awaiting regulatory approvals for this move.
In a virtual briefing Tuesday, SBF president and chief executive officer (CEO) Abigail Marie Casanova said consumer behavior has changed towards the more digital way since the start of the pandemic thus, the bid to heavily invest in technology.
"It is for this reason that we are prioritizing the digital and a well-thought off design for our processes," she said.
During the same briefing, SBF chief financial officer Joy Supan said the additional capital infusion will be used for expansion, improvement of the firm's internal capabilities, and increase the investment on technologies.
"At least for this year, we are allocating around 15 percent of that for our digital investment," she said.
The consumer lending company currently has over 30,000 clients who are legacy clients before the joint venture with Krungsri.
Casanova said they are optimistic about the success of their operations this year and are set to release new products in the coming months given the improvement in the domestic economy.
"For this year, we are looking at trying to achieve what we did in the pre-pandemic era. So, at least match what we have achieved prior to 2020," Casanova said.
Before the tie-up with Krungsri, SB Finance was Security Bank's subsidiary offering personal loans.
In 2019, the bank registered a consolidated net income of PHP10.146 billion.
That year, total personal loans rose after the bank expanded its business in the Visayas and Mindanao with the share from these two areas accounting for 20 percent of the business. (PNA)