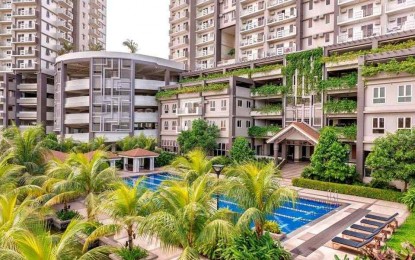 MANILA – Condominium prices contracted in the second half of 2020 but monetary officials are not worried about the situation, citing the pandemic as the factor for the negative print.
In a virtual briefing Thursday, Bangko Sentral ng Pilipinas (BSP) Governor Benjamin Diokno said the share of condominiums in the overall growth in prices of real estate properties in the country dipped by -5.9 percent in the third quarter and by -2.4 percent in the fourth quarter of last year.
In the fourth quarter of 2019, the contribution of condominiums in the year-on-year growth of the Residential Real Estate Price Index (RREPI) is 6.6 percent.
"Condominium units contracted year-on-year due to the postponement of new launches by developers and tepid demand for transient dwelling amid the pandemic," Diokno said.
RREPI, which uses bank data on appraised values of new residential mortgages based on housing types, is being used by the BSP to monitor changes in residential prices in the country.
A rise in the index shows house price inflation and a slip indicates a decline in prices.
BSP started publishing the RREPI in the first quarter of 2016.
During the same briefing, BSP Department of Economic Statistics (DES) Senior Director Redentor Paolo M. Alegre Jr., said he does not consider this development in condominium prices in the second half of last year as a "worrisome factor or event."
"We are in unprecedented times. We were affected severely by Covid," he said.
He explained that as the economy is opened gradually the situation in real estate is expected to improve.
"We may expect a bounce in the trend of condominium units. That is a view, which I believe, it's a personal view, which I believe will happen," he added.
Meanwhile, Diokno said they are set to release within the year the Commercial Property Price Index "as part of expanding the surveillance on financial exposure of banks and price trends in the property sector.
"Together, these two indicators may be used to monitor the developments in the Philippine property sector as a whole and their linkages with the other sectors in the economy," he added.
Also, Alegre said the commercial property price index has yet to be approved by the central bank's policy-making Monetary Board and is targeted to be released in the last quarter of this year. (PNA)