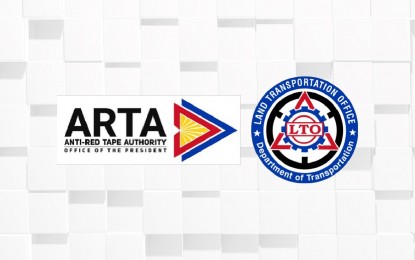 MANILA – The Anti-Red Tape Authority (ARTA) and the Land Transportation Office (LTO) have clarified "erroneous reports" on the former's entrapment operation of a fixer near LTO headquarters in Quezon City.
"A number of news reports indicated that ARTA said that the fixer was caught inside the LTO headquarters, which is false. The Authority also did not claim that the license that ARTA Undersecretary (Carlos Quita) received was fake, contrary to media reports," ARTA said in a statement Wednesday.
To recall, a fixer who offered his illegal service to Quita "with the promise of the fast processing of his requirements for the renewal of his driver's license" was arrested last week outside LTO's gate.
On Wednesday, LTO turned over Quita's license and confirmed its validity.
Meanwhile, ARTA director general Jeremiah Belgica said his office has informed all concerned agencies before conducting an entrapment operation.
"If there's someone who needs to explain here, it's the fixer outside who is taking advantage, of course, of the processes," Belgica said in Filipino.
He added the fixer is profiting on the public's impression that the government still implements slow and bureaucratic services.
Belgica said ARTA will continue to collaborate with other government agencies to eradicate fixing and other acts of extortion contributing to red tape. (PNA)