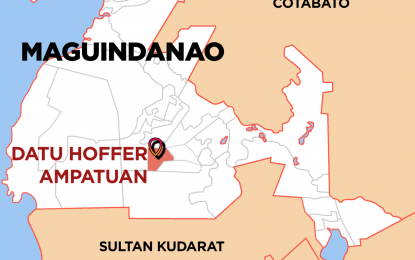 CAMP SIONGCO, Maguindanao – The blast that killed a pregnant woman in Maguindanao was due to an improvised explosive device (IED) and not from mortar shelling, a military official here said Thursday.
Lt. Col. John Paul Baldomar, speaking for the Army's 6th Infantry Division (6ID), said he talked to the husband of victim Rosita Kenendi, 21, who died of shrapnel injuries in an explosion on Wednesday dawn and confirmed the cause of the blast.
"The woman's two children were also injured in the blast that occurred near her home in Barangay Tuayan, Datu Hoffer Ampatuan (DHA), Maguindanao," Baldomar said.
Baldomar said one of Kenendi's children remained in the hospital while the other, who only sustained minor bruises, is with his father.
He said Kenendi's husband, who requested anonymity, said an improvised bomb triggered the explosion.
Baldomar said the IED, which has been left behind near the house of the victims, could have been planted by Islamic State-linked Bangsamoro Islamic Freedom Fighters (BIFF) who have been harassing civilian communities in DHA town.
He added that the military had no mortar shelling in the area since there was no operation against the BIFF in the municipality.
"Government forces are strictly and religiously abiding by the provisions of international humanitarian laws when it comes to conflict situations," he said.
Before the blast, suspected BIFF extremists also separately killed three Teduray farmers in the upland communities of the town.
The Philippine Army is helping the police in probing the killings of the farmers in the area. (PNA)