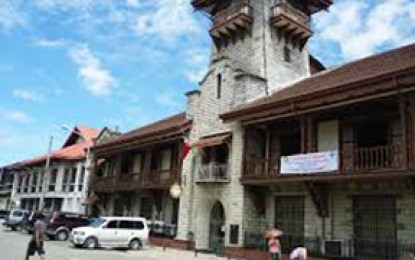 ZAMBOANGA CITY – Malacañang has declared February 26 as a special non-working day in this city as a fitting celebration of the 85th Dia de la Ciudad de Zamboanga or Charter Day anniversary.
Executive Secretary Salvador Medialdea, by the authority of President Rodrigo Duterte, issued Proclamation 1304 dated February 10 formalizing the declaration.
Mayor Maria Isabelle Climaco-Salazar said Thursday that the declaration was intended to give the residents of this city "full opportunity to celebrate and participate in the occasion with appropriate ceremonies subject to the public health measures of the national government."
The celebration of Dia de la Ciudad de Zamboanga marks the day when appointed officials of the city led by then-Mayor Nicasio Valderoza took over the helm of the local government.
There will be three holidays in a row for the last two weeks of the month – February 25, a special non-working holiday per Proclamation 1236 in commemoration of the 36th anniversary of the EDSA People Power Revolution; February 26, the Dia de Zamboanga; and February 28, a Muslim legal holiday in celebration of Israh Wal Mi'raj commemorating the ascension of Prophet Mohammad to heaven – in this city.
Meanwhile, some 1,295 vacancies are up for grabs on Thursday's job fair organized by the city government, through the Public Employment Service Office (PESO).
Maria Socorro Rojas, PESO manager, said the job fair forms part of the city's charter celebrations.
The job fair, held at the East Wing of KCC-Mall de Zamboanga from 9 a.m. to 3 p.m., was organized in collaboration with the Department of Labor and Employment and other concerned agencies. (PNA)