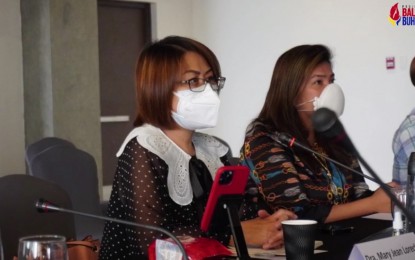 CEBU CITY – Four out of nine local government units (LGUs) in Metro Cebu are qualified for de-escalation of quarantine restrictions for its high vaccination rate among senior citizens.
The cities of Mandaue and Talisay and the municipalities of Minglanilla and Cordova have exceeded the minimum 68-percent requirement.
Mandaue City reported a 91-percent rate; Minglanilla, 80 percent; Talisay City, 77 percent; and Cordova, 73 percent.
"Cebu City has 66.17 percent so it needs to ramp up vaccination some more to get the remaining 1.83 percent," Department of Health - Central Visayas chief pathologist, Dr. Mary Jean Loreche, said in a presser at the Visayas Vaccination Operations Center on Monday.
Lapu-Lapu City is at 51 percent, Naga City and Liloan at 52 percent, and Consolacion, 51 percent.
Under Alert Level 1, indoor and outdoor events are allowed at total capacity and everyone can have intrazonal and interzonal travels regardless of age and comorbidities, consistent with minimum public health standards.
Region 7's Bohol, Cebu Province, Cebu City, Lapu-Lapu City, Mandaue City, and Negros Oriental are under Alert Level 2 until March 15. (PNA)