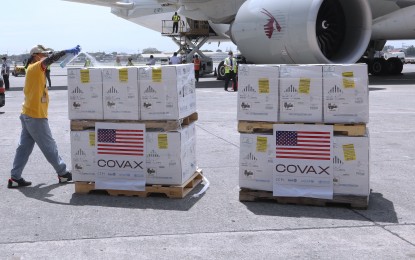 MANILA – The Philippines has already received all the 10 million doses of Sputnik Covid-19 doses ordered from the Russian government, National Task Force Against Covid-19 chief, Secretary Carlito Galvez Jr., said Tuesday.
Galvez said there will be no vaccine deliveries for now from Russia, which is locked in an armed battle against Ukraine.
"Our contract with the Russian government has already been completed, including our contract with the Russian Direct Investment Fund. We contracted for 10 million and it's all done," Galvez said, partly in Filipino, in an interview during a vaccination activity in Makati City.
On Nov. 19, 2021, a total of 2.8 million completed the deal with Russia.
He added there's nothing to worry about "because the country has enough Covid-19 jabs" to use as primary series and booster shots for the adult population.
"We are just getting vaccines for the vaccination of age group 5 to 11," he said.
Galvez said the government targets to complete this year the vaccination of 12.74 million in the 12 to 17 age group and 15.56 million aged 5 to 11 this year.
Part of the government plans is the purchase of reformulated jabs for the 6 months to 4-year-old group, probably by the second quarter of 2022, Galvez said.
On Wednesday night, 128,631 doses of Pfizer jabs for adults and 1,056,000 reformulated doses for the 5-11 group, procured by the government through World Bank, will arrive at Ninoy Aquino International Airport Terminal 3. (PNA)