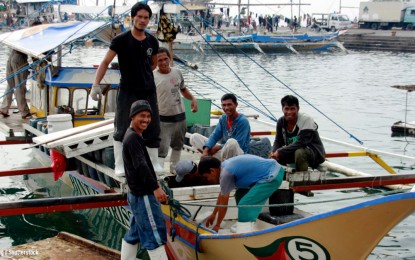 MANILA – Subsidies for the agriculture sector, particularly the fishing industry, have now been made available to help fishermen survive the effects of the current global economic setback fanned by the coronavirus disease 2019 (Covid-19) pandemic.
Agriculture Undersecretary for Agri-Industrialization and Fisheries Cheryl Marie Natividad-Caballero said that almost 80,000 fishermen stand to benefit from the Department of Agriculture's (DA) fuel subsidy program.
"Beneficiaries of fuel discount is approximately 79,000 fishers duly registered in Bureau of Fisheries and Aquatic Resources' (BFAR) Boat Registry system and encoded into the Registry System for Basic Sectors in Agriculture (RSBSA)," she said in an interview with the Philippine News Agency on Thursday.
The beneficiaries will receive PHP3,000 each through the Development Bank of the Philippines' (DBP) discount cards which will be distributed via regional offices to farmers and fisherfolk who are on the Department of Agriculture's (DA) registry.
The fuel subsidy program was allotted with a PHP500-million budget. Of this amount, PHP492.5 million will be used to pay oil companies and fuel retailers participating in the program and will take the form of a 30-percent discount for holders of cash cards to be issued to eligible participants.
The remaining PHP7.5 million will go toward operational or administrative expenses.
DA Secretary William Dar has repeatedly reminded eligible beneficiaries to register with the agency's system so they could get prioritized and avail of other opportunities.
Eligible farmer recipients must be listed in the RSBSA and must own and operate a functioning farm or fishing machinery, including pumps, engines, tractors, combine harvesters, and corn shellers.
Eligible fisherfolk must also be registered and use legal fishing equipment and motorized boats weighing three gross tons or less. (PNA)