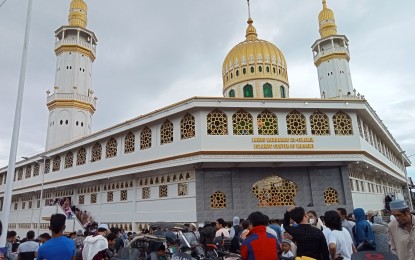 CAGAYAN DE ORO CITY – Marawi City's landmark, the Jameo Mindanao Al-Islamie Islamic Center or commonly called the Grand Mosque, is what defined the community for it to be known as the country's "Islamic City."

During the 2017 siege perpetrated by extremists, the Grand Mosque was one of the places of worship that were heavily damaged.

But on Monday morning (May 2, 2022), some 6,000 Muslim faithful flocked to the Grand Mosque inside the so-called "most affected area" to attend the Eid prayer, which marked end the monthlong Ramadan.

This was the first time for the Maranaos to hold a public prayer since the siege.

Hadji Ibrahim Pangarungan, secretary to the administrator of the Islamic Center, said the mosque has a floor area of 9,500 square meters with 9,000 standing room capacity.

Initially opened in October last year, the Task Force Bangon Marawi (TFBM) decided it was not yet fit for full operation because of several infrastructure integrity considerations.

However, the mosque's administrators insisted the Grand Mosque must be fully opened in time of Eid'l Fitr.

"After this, we are praying that we would continue performing our Friday prayers here even after Ramadan," Pangarungan said.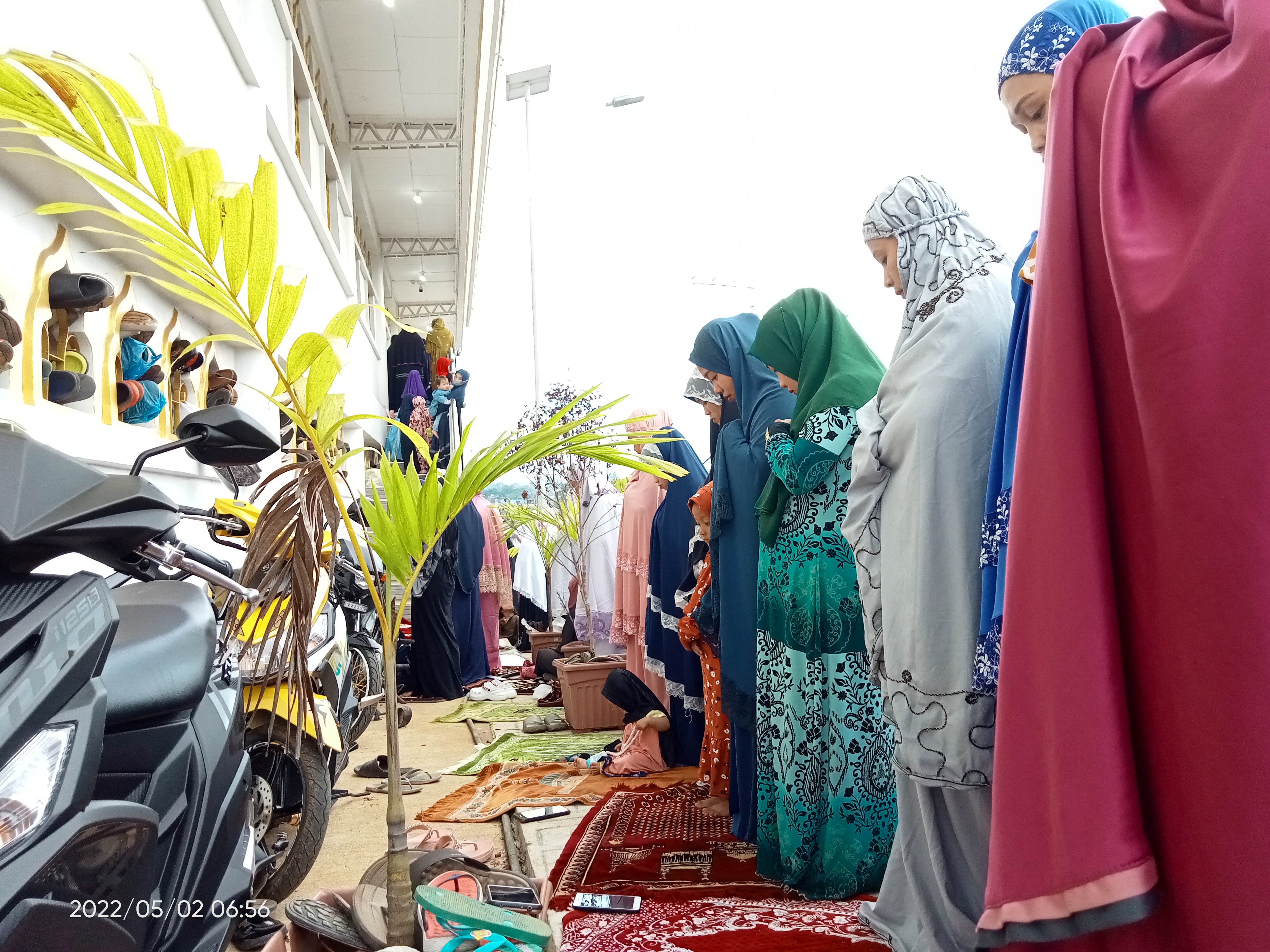 Health protocol, prayers

The congregation wore masks as they went to the mosque in compliance with the request by the Grand Imam, days before the Eid'l Fitr.

But Pangarungan said they removed their masks during the prayer so that they can recite their supplications well.

Aside from bringing their own prayer mat, the worshipers also brought with them a plastic bag for their shoes and slippers.

Resident Sobair Abantas said his family was elated that after almost five years, they are now back at the Grand Mosque to perform their Eid prayer.

Abantas said his prayer was for Allah to finally grant them the promised government compensation so that his family can reconstruct their house, which was totally destroyed during the siege.

"Even our return here (at the most affected area) may not yet lead to the reconstruction our homes, but at least it's meaningful that we can pray again," he said.

Abantas hopes the Marawi Compensation Act signed by President Rodrigo Duterte recently will be implemented soon.

Meanwhile, Pangarungan said he prayed for peaceful elections so that Marawi residents can vote freely.

Another prayer, he said, was that the next president would genuinely "love and help" Muslims.

Aside from the Grand Mosque, the White Mosque in Barangay Lumbaca Madaya, also located inside the "most affected area," was also opened.

Around a thousand residents also performed their prayers there. (PNA)