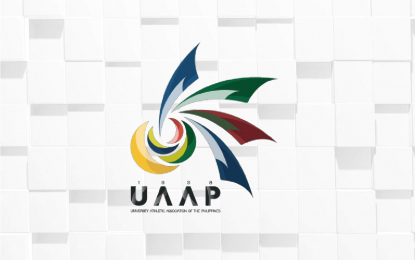 MANILA – One of the usual staples during the University Athletic Association of the Philippines (UAAP) season is making a return after two years.
The much-anticipated cheerdance competition is finally happening on Sunday, at 4 p.m., at the Mall of Asia Arena in Pasay after two years of absence due to the Covid-19 pandemic.
The NU Pep Squad looks to defend the cheerdance championship it won in 2019 during Season 82 and also inch closer to the UP Pep Squad and the UST Salinggawi Dance Troupe each with eight championships, in the cheerdance title leaderboard with a seventh pennant.
Paula Nunag will serve as the head judge for the cheerdance event, which will see all the eight UAAP pep squads competing for a PHP50,000 cash prize for the champion.
Also part of the jury are technical judge Karla Torres, Lemuel G. Ebeo Jr. (stunts), Patricia Valencia (tosses), Michael Bustamante (pyramid), Chester Carlos (tumbling), Nesh Janiola (dance), Meg Cordova (dance), Wilson Ong (dance), and Ida Ramos (dance).
The second placer will receive PHP30,000, while the third placer will take home PHP20,000.
No drums allowed for now
In an interesting setting, however, the drumlines will not be allowed to participate in the cheerdance competition as confirmed by UAAP Season 84 president Nonong Calanog on Thursday.
In the press conference for the competition, Calanog explained that the league board had to arrive at the said decision due to coronavirus disease 2019 concerns.
"The primary consideration is the safety of everyone," Calanog said.
He then added that there have been cases during both the men's basketball and the women's volleyball events in which fans tend to take off or lower their face masks just to cheer louder, which further fuels concerns.
However, Calanog has also taken note of the UAAP drummers' appeal to have them participate in the cheerdance event.
In a joint statement earlier Thursday, the UAAP drummers appealed for them to participate in the cheerdance competition.
"We believe it would only be right for us to also have a place during the iconic UAAP Cheerdance Competition," the UAAP drummers said in the statement.
They then insisted, "The return of the CDC is a chance for rookies and new viewers to fully experience the cheer spirit with the beat of the drums supporting their own schools and their fellow universities. This event will not be complete without us, the UAAP drummers."
Reacting to the appeal, Calanog said, "We will discuss this with the board and decide if we will go back and look at that decision."
The UAAP could ultimately decide on the appeal either by Friday or Saturday, according to Calanog. (PNA)