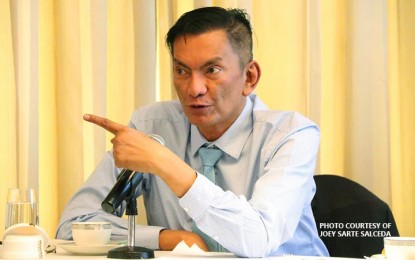 LEGAZPI CITY – The first-ever "science for change" facility in the country will soon rise in this city, with its PHP115-million budget included in the 2022 General Appropriations Act (GAA).
Albay Second District Rep. Joey Salceda, in an interview on Friday, said the "Bicol Science For Chance" (S4C) facility will be a regional research and development (R&D) center that will support science, technology and innovation (STI) ecosystems and foresight thinking in the region.
Salceda said to date, there is no existing regional center that is dedicated to STI for the use of Bicolanos.
"Talent retention and knowledge exchange remain a challenge in Bicol Region," he said, adding that this motivated him to push the putting up of the facility.
He said the S4C will serve as a catalyst in the harmonization of the Department of Science and Technology's (DOST) R&D agenda to the Bicol regional development plan, and the adoption of locally generated technologies, inventions, and innovations.
"We need to increase research innovation and productivity, adopt technologies, develop the culture of STI, and strengthen partnership and innovation linkages," Salceda said.
Salceda, who is a known economist, stressed the need to continually promote local health research projects, and provide more opportunities to scientists/researchers.
The lawmaker lamented that at present, the STI ecosystem and regional research, development and innovation are fragmented, resulting in overlapping R&D coverage.
"The absence of showroom to exhibit all R&D/STI initiatives in Bicol will be responded by this science for change facility," Salceda said.
Once fully functional, the center/facility is anticipated to benefit medium, small, and micro-enterprises (MSMEs), researchers, higher educational institutions, students, and other public and private stakeholders, he added. (PNA)