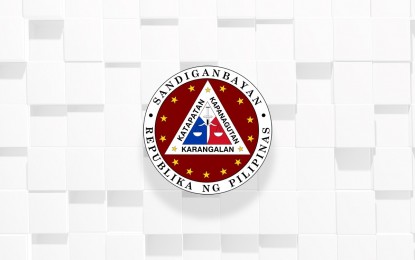 MANILA – The Sandiganbayan anti-graft court convicted a Calamba City, Laguna employee in connection with a 2010 scam that involved PHP26.6 million in public funds.
The money was siphoned off following the loss of two of the town's checkbooks containing 200 pieces of blank checks.
In a 45-page decision dated May 23, the Sandiganbayan 4th Division found administrative assistant Eva Dijamco guilty of 25 counts of malversation and sentenced her to up to 12 years in prison for each count.
Dijamco prepared the accountant's advice forms, covering checks for the signature of city accountant Carminia Espiridion.
Espiridion died while on trial for 30 counts of estafa before the Calamba Regional Trial Court.
The court said while there was no direct evidence of Dijamco and Espiridion's participation in forging the signatures of the city treasurer, mayor, and vice mayor, "it cannot be disputed that the checks in question passed through both accused Espiridion and Dijamco because they were able to input and confirm the check numbers and payees".
Cleared were former city treasurer Liberty Toledo and revenue collection clerk Nathaniel Ferrer Pia.
Toledo reported on April 15, 2010 the alleged loss of two blank check booklets for the city's general fund and special educational fund.
An audit later discovered that out of the 200 missing checks, 30 were issued with forged signatures to businesses that did not have valid contracted obligations with the city. (PNA)