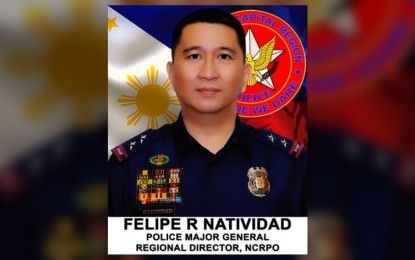 MANILA – National Capital Region Police Office (NCRPO) chief Maj. Gen. Felipe Natividad on Tuesday ordered stringent security measures and police visibility around Metro Manila to thwart any terrorist attacks such as the bombings in Mindanao.
Natividad directed the Manila Police District, Quezon City Police District, Northern Police District, Southern Police District, and Eastern Police District to ensure the safety of the public.
"All acts of terrorism against people of any religion, race, or creed, are crimes against humanity and are always a threat to any nation's security. In regards to this, we will be utilizing all of our resources in NCRPO to the maximum and heightened efforts to ensure (the) safety and security of each and every resident of Metro Manila," he said in a statement.
Two explosions rocked Isabela City late Monday, the capital of Basilan province that injured two persons.
"I call on the public not to be alarmed nor should they panic instead remain calm and vigilant. I also encourage everyone to be highly alert and report any suspicious person or behavior, report any unfamiliar face in the neighborhood to the barangay or nearest police station. You may directly send us messages thru our NCRPO Text Hotline Numbers: 0999-901-8181 for smart subscribers and 0915-888-8181 for globe subscribers," Natividad said.
Meanwhile, Philippine National Police director for operations Maj. Gen. Valeriano de Leon on Tuesday ordered a thorough investigation into the twin explosions in Isabela City, Basilan.
"We will find out what transpired and if there are individuals or groups responsible. If these were terrorist attacks, we will ensure that they will be held accountable at the soonest possible time," De Leon said in a statement sent to reporters on Tuesday. (With a report from Priam F. Nepomuceno/PNA)