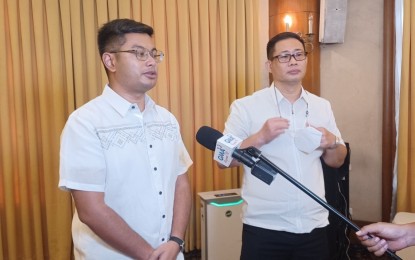 CEBU CITY – Hotels, resorts, and restaurants are expecting Japanese and Korean tourists to be back in Cebu by the third or fourth quarter of 2022, as industry players have a bullish outlook on the province's tourism industry pre-pandemic level recovery.
"We expect a boom of the tourism (industry in Cebu) sometime in September or October of this year. In terms of employment, most of us in the hotel and resorts business are hiring to support the boom," Carlo Anton Suarez, executive vice president of Hotel, Resort and Restaurant Association of Cebu Inc. (HRRACI), said in a forum here.
Suarez said Japanese and Korean nationals are expected to visit Cebu again by the next quarter of this year in time also with the opening up of the economy in some countries in the Southeast Asian regions, allowing their citizens to travel.
As flights from Korea and Japan are coming in starting next month, Suarez said hotel and resort owners are rushing to hire more personnel to get ready in case foreign visitor traffic will increase in the coming months.
HRRACI president Alfred Reyes said hotels, resorts, and restaurants in the province are now back in their usual business after more than two years of the coronavirus disease 2019 (Covid-19), citing the government's response and vaccination efforts.
"As long as you wear a face mask, life must go on," he said in the forum Open Line organized by former councilor Erik Miguel Espina.
Reyes added that their operations are now dependent upon the domestic tourists, citing the local visitors as key drivers of the tourism economy as it started to open up a few months ago.
Suarez said Cebu's tourism industry can bounce back to the pre-pandemic level by March of 2023, noting a gradual influx of visitors, particularly backpackers from the Middle East.
"My personal estimate would be sometime in March next year, that we'll be having a 2019 pre-pandemic stage. But in the next few months, we will be experiencing an influx of tourists, which is a positive development," he said.
Suarez also cited the change in the administration at the Department of Tourism, saying more tourism-related projects are expected to be rolled out in Cebu when Liloan Mayor Christina Garcia-Frasco will assume office.
Mayor Michael Rama, meanwhile, said the city will prepare for the influx of visitors as he pointed out the recovery of the tourism sector will become timely with the resumption of in-person conduct of the Sinulog, a city-wide festivity in conjunction with the feast of the Sr. Sto. Niño de Cebu.
Rama said he is also inviting President-elect Ferdinand Marcos, Vice President-elect Sara Duterte, and other officials under the new administration to experience the post-pandemic Sinulog festival. (PNA)