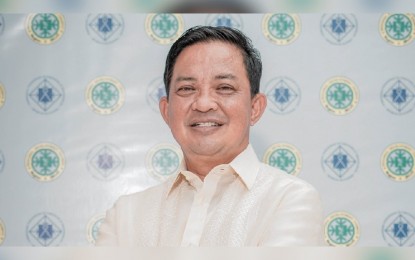 LEGAZPI CITY – Former chairman of the Bicol Regional Development Council (RDC), incoming Albay Gov. Noel Rosal, on Thursday expressed optimism that the region's economy will start to improve in the last quarter of the year due to the ongoing opening of businesses that could provide employment to those who lost jobs amid the coronavirus disease (Covid-19) pandemic.
"I am optimistic that the continuing opening of the region's economy will boost employment growth until it finally goes back to its pre-pandemic condition before this year ends," Rosal said in an interview.
He said although the region's annual average inflation rate increased from 2.7 in 2019 to 6.1 in 2021, the figure from January to May this year has already improved to 3.7.
"If this trend will continue, then we could expect a better economic condition in the region at least in the last three months of this year," Rosal said.
He also considered the very high growth rates that Bicol had posted before the pandemic, which reached 8.9 percent in 2018 and 7.4 percent in 2019 as a "blessing in disguise."
"These very high growth rates had cautioned the impact of the Covid-19 pandemic in 2020. We could have suffered the worst brunt in our economic condition in Bicol," Rosal said.
He also noted the completion and operations of the Bicol International Airport (BIA) which was inaugurated on Oct. 7, 2021, with a fund allocation of PHP4.8 billion under the Local Infrastructure Program of the Department of Transportation (DOTr).
There is no doubt that the operations of this international airport are now gradually spurring economic activities in Bicol, particularly in Albay and the adjacent provinces.
"Businesses will now start to open up to cater to the needs of the travelers coming to Bicol, such as transportation services, and hotels, and restaurants," Rosal said.
He also commended local leaders for pooling their efforts together which resulted in the construction of several road networks that are now giving easy access to and from the international airport.
"Without these mega highways constructed, it would be very difficult to access the airport considering its location that is a plateau in Daraga town," Rosal said.
The outgoing mayor of this city is also optimistic that once the international airport becomes fully operational, it will become a major gateway to Bicol by international visitors.
"We could now showcase are tourist destinations in Albay and in the neighboring provinces in Bicol," Rosal said. (PNA)