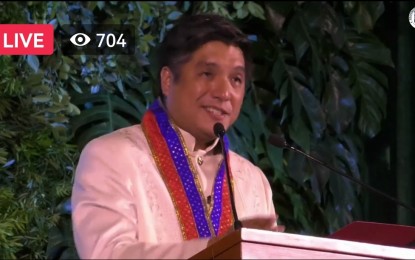 LINGAYEN, Pangasinan – Governor Ramon Guico III on Monday urged provincial government employees to shrug off "any dust of politics" following the elections, and buckle down to work.
"Roll up our sleeves and get down to work. We would like to work hard to achieve our province's vision and mission and goals," he said.
Guico also encouraged them to be loyal to the province, openly communicate with his administration, and show off their talents for the betterment of Pangasinan.
"Let your head of agencies know that you have talent that could contribute to the betterment of the province," he added.
Guico also discouraged gossip in the workplace.
"Always confirm (verify) the information first," he said.
Guico said employees should abide by the principles that do not step on other people's principles as he emphasized that cooperation of one another is vital in achieving the goals of the provincial government.
"Let us respect one another," he said.
The Pangasinan provincial government has over 6,000 employees. (PNA)