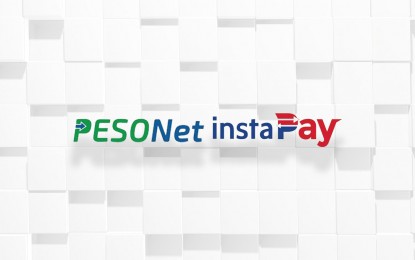 MANILA – The Monetary Board approved the designation of PESONet and InstaPay as prominently important payment systems (PIPS) pursuant to the National Payment Systems Act (NPSA).

Under the Payment System Oversight Framework, PIPS refers to a payment system which may not trigger or transmit systemic risk, but could potentially cause adverse economic impacts or undermine the confidence of the public in the national payment system or in the circulation of money.

The designation of PESONet and InstaPay as PIPS would subject them to closer Bangko Sentral ng Pilipinas (BSP) supervision and monitoring to protect the public.

"The designation of PESONet and InstaPay as PIPS is considered timely, as these payment systems will facilitate the launch of other use cases for digital transactions, such as interoperable bills payments and direct debits," BSP Governor Felipe Medalla said in a statement.

"This further promotes consumer welfare as we continue making progress toward the BSP's objective of reaching 50 percent digital payments by 2023," he said.

PESONet and InstaPay are digital payment schemes launched in 2017-2018 under the National Retail Payment System. Their usage grew significantly during the pandemic.

PESONet is a batch electronic fund transfer service and is a viable alternative for checks and recurring payments.
InstaPay, on the other hand, is a real-time, low-value payment substitute for cash transactions.

PESONet and InstaPay are operated by the Philippine Clearing House Corporation and BancNet, Inc., respectively.

The two payment systems are expected to comply with international standards that foster safe, efficient, and reliable operations, particularly those provided under BSP Circular No. 1126 series of 2021. (PR)